I was at a Women@Forbes event the other day and we all shared a bit about ourselves and one thing we are excited for in 2018. In that moment, I realized this will be my first full calendar year of choosing to be a full-time freelance writer. I have a few big career goals for 2018, but one of them is to have an income that is the same amount or more than what I made at my most recent full-time job.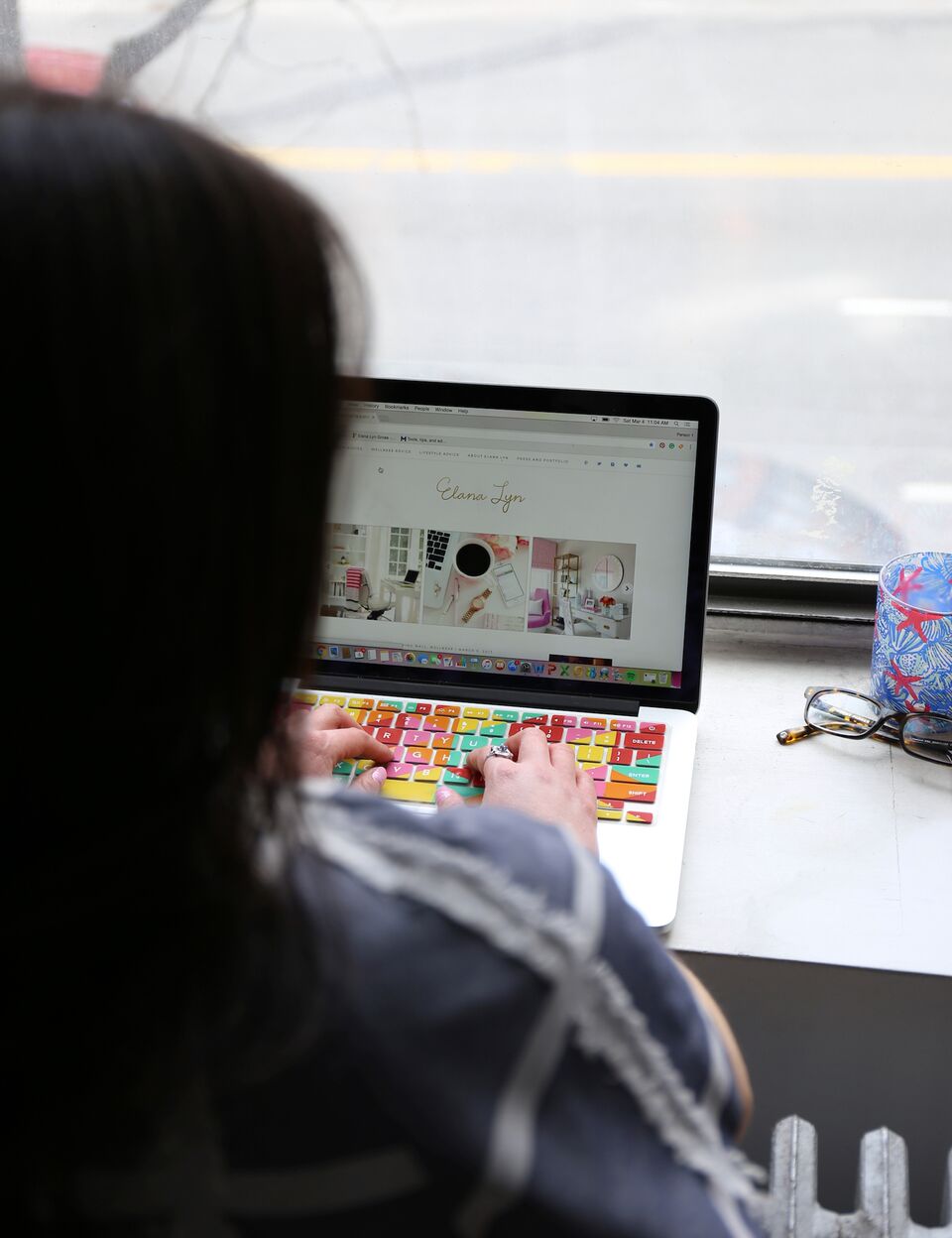 If you're new here (hi!) here's a quick backstory about my career path because I love to know how people got where they are now. I studied criminal justice and psychology at George Washington University and thought that I wanted to be a lawyer or an intelligence analyst at the FBI. I always loved literature and writing, but for some reason, I didn't really consider being an English major or studying journalism even though GW has an excellent journalism program.
I studied abroad at the University of Oxford— St. Edmund Hall which is said to be the oldest academical society for the education of undergraduates in any university — my junior year and really improved as a writer. They have a tutorial system so I would get an essay topic and a reading list and I'd go to all of the libraries to find the books and write the paper. Each week I had to write a paper and defend my ideas. It's not that different than what I do now, and it's probably why I love the research part of writing an article just as much as the writing part. I also interned all throughout college, including spending two years at the FBI, which is what I thought was my dream career. And I got close to making it happen, but there was a hiring freeze my senior year so, the day of graduation, I packed up my bags and moved back to my hometown, New York City.
I got a job as a paralegal at a prominent law firm, Wachtell Lipton Rosen Katz, and considered going to law school. I really missed writing and having a creative outlet so I started a blog called The Preppy Post Grad. It was a lifestyle blog that started as mostly fashion and beauty, but I slowly started writing some career and life advice I was learning as I was navigating my first year out of school.
One night I realized that Levo League, a then brand-new career advice company, followed me on Twitter. I read a few articles on their site and instantly reached out to find out how I could get involved. I became an ambassador for them before launch, wrote about them on The Preppy Post Grad, pitched ideas, then finally pitched myself as a full-time employee. They weren't ready to hire more full-time employees at the moment, but I took a risk and said that I would work for them for free for a few months. My goal was for them to hire me at the end of the few months and, luckily, that happened. I started managing social media and did a bit of everything because I was the fifth employee at a small startup!
After Levo League, I worked as a content strategist at Likeable Media. I started blogging again and started freelance writing for a handful of publications, including Levo. I knew I wanted to focus on personal and professional development advice because I could write about the topics I wanted to know as I was figuring out my own career like how to ask for a raise, deal with constructive criticism, or manage someone for the first time. I also began to interview women I admire for my Career Profile series.
I gained confidence as a writer as my articles were published in some of my favorite publications like Business Insider, Time, and Fast Company, but I wasn't ready to make the leap to writing full-time. After almost two years at Likeable Media, I moved to the social media marketing startup, mllnnl. As luck would have it, within the first month or two of working at mllnnl, my writing career really picked up. I started writing regularly for a few more publications including Women's Health, Forbes, and Monster.
Previously, most of my writing had been sourced. I would research topics and find quotes from experts, but I wasn't interviewing sources. When I started writing for Women's Health, Forbes, and Monster I had to find and interview sources. It's odd, but I didn't really think of myself as a journalist before then. Once I had that "aha" moment, I started to pitch more publications and learned journalism best practices first-hand from the excellent editorial teams.
I realized that I was running my own profitable business and I created Elana Lyn LLC. I continued to interview women for Elana Lyn and Forbes and gained confidence and courage from their advice. I decided to trust myself and my talent and chose to pursue freelance writing full-time.
So here I am writing full-time from either my Carrie Bradshaw-esque desk (which is actually my windowsill) and The Wing. I feel so fortunate to have turned what I love to do into my full-time career. I absolutely love it! I have more time to spend writing and spent the first few months trying all different things to find out the type of writing I like best. I've pushed myself out of my comfort zone by writing about new topics and writing different types of content like quick news stories, features, and personal essays. I even had my first print magazine article ever make the cover for Glamour!
I have three main business goals for 2018. I'm still staying quiet about one for now, but one is to hit my income goal and another was to contribute the maximum amount to my SEP IRA and IRA. (I checked that one off last month!) I started using QuickBooks Self-Employed to track my freelance writing and blogging income and expenses last year after working with them on a sponsored post for Elana Lyn. After my free trial ended, I liked it so much that I signed up for a paid account. It makes it easy for me to track my monthly income goals, estimate and track expenses, send invoices, and estimate my taxes. I enter everything manually, but you can connect it to your business bank account to save time. QuickBooks Self-Employed is a great resource for finding tax deductions, keeping your finances organized, automatically tracking mileage (if you drive to work), and categorizing your business expenses. It was designed specifically for freelancers, independent contractors, and self-employed people. I'm using it to make sure I hit my personal finance goals this year!
We're offering readers a special promotion on QuickBooks, get 50% off for nine months!
This post is sponsored by Intuit.
First photo by Alexis Mera Damon.