It would be hard to find a twentysomething journalist who is more accomplished than Callie Schweitzer. Callie Schweitzer is the editorial director of audience strategy for Time Inc. and the editorial director of Motto, TIME's new empowerment platform for millennial women. As editorial director of audience strategy, Callie Schweitzer works  on initiatives that grow digital revenue opportunities and expand audiences. Callie Schweitzer previously oversaw audience growth and engagement, social media, search, newsletters, new product initiatives and content partnerships at TIME. Callie Schweitzer is also an award-winning journalist whose work has appeared in
Callie Schweitzer is also an award-winning journalist whose work has appeared in TIME, The New York Times, Mashable, The Huffington Post and PEOPLE. Callie has received numerous accolades for her work, including being added to AdWeek's list of Future Publishers in 2015 and to Forbes' 30 Under 30 in Media in December 2012 and 2013. TIME named her Twitter feed one of the world's best in 2013 and Business Insider named her one of the 30 Most Important Women in Tech Under 30 in 2013. Callie Schweitzer is a member of the World Economic Forum's Global Shapers and the Poynter National Advisory Board.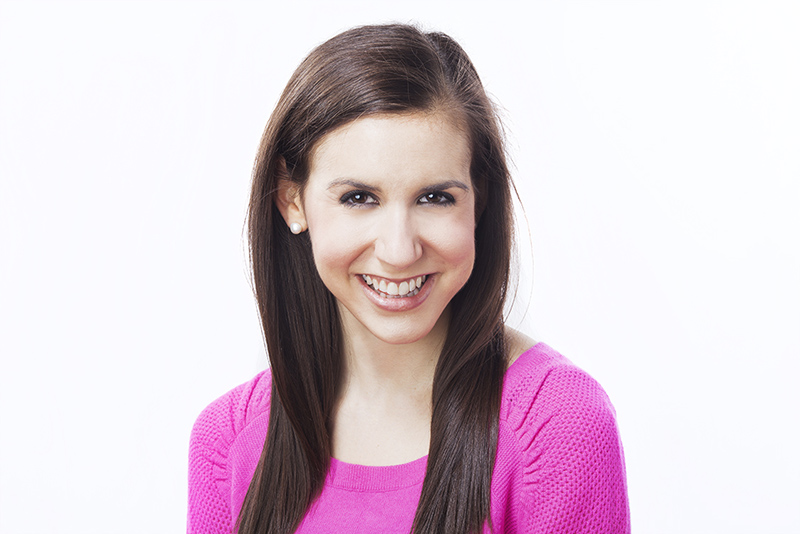 How did you end up at Time Inc.? What was your career path?
I went to the USC Annenberg School for Communication and Journalism where I studied journalism. I had internships at PEOPLE (a Time Inc. brand!) and the New York Times, and I was the editor-in-chief of the student-run news site Neon Tommy. My experience at Neon Tommy gave me an entrepreneurial hunger, and it jumpstarted my career. After graduation, I worked at Talking Points Memo, first as assistant to the publisher and later as deputy publisher. I moved over to Vox Media in 2012 to be the director of marketing and communications and then joined TIME to work on audience growth. Then I moved across all titles, working on audience strategy across the Time Inc. portfolio. Most recently, I founded TIME's newest platform, Motto, which is aimed at empowering millennial women.
What is a day as Callie like? Please walk me through a day!

There's no such thing as a typical day, and I love that. My work across the larger Time Inc. portfolio focuses on all sides of the business from editorial and sales to product. In the course of a day, I could meet with every brand from Fortune to Food & Wine. In most of those meetings, I'm working with the teams on how to grow audience and revenue in brainstorms, design reviews, product meetings, editorial meetings, and more.
What are your responsibilities as editorial director of Motto?

They range, which is my favorite part. I'm able to do everything from the day-to-day to planning big, ambitious projects for the future.
I read Motto daily because I learn so much from the action-oriented, empowering, educational content. What was the process of founding a new initiative within a historic brand?

Thank you! That's exactly how we hoped people would respond. One of our main goals was to create a space for millennial women to learn things that are helpful in and out of the office: Everything from how to find the perfect morning routine to how to send more effective emails. The process was very data-based. We knew a large portion of TIME's audience was interested in this self-improvement and broad utility content, and we wanted to find a way to make that accessible on a larger scale. TIME had always told you what to know. We knew we had an opportunity to tell you what to do — and how to do it better.
What are the most important characteristics someone needs to have to be successful in your role?

Curiosity. Passion. A willingness to learn.
You've received impressive accolades including Forbes' 30 Under 30 and Business Insider's 30 Most Important Women in Tech Under 30. What has been your proudest moment from your career so far?

The day Motto launched was pretty fantastic. It was so fulfilling to see something the team had put so much work into come to life.
What advice do you have for someone who hopes to write freelance articles for Motto?

We'd love to hear from you! We look for pieces that are for a global audience and have key takeaways that anyone can learn from. Email pitches to mottopitches@time.com.
What do you like most about working at Time Inc.?

The people. They're fantastic.
What qualities do you look for when you are hiring someone?
I look for someone who is passionate, positive, and curious.
What is your favorite thing about working in journalism?

Making sure great storytelling is seen.
How did you decide to become a journalist?

For as long as I can remember, I've been driven by great storytelling and making sure it lands in as many hands as possible. That interest in finding readers and providing a service — giving them important news and great stories — has driven my career and has been a theme in every job I've had.
What is your advice for someone who hopes to work at Time Inc. or a similar company?
Be persistent and passionate.
You are known for being a great networker both online and IRL. What is your #1 piece of networking advice?

It's about what you can do for others.
What is on your desk right now?

I keep my desk pretty tidy. I have a bunch of keepsakes like an I <3 TIME mug and notes people have written me.
What are you reading right now?
Essentialism: The Disciplined Pursuit of Less
, which was recommended by my friend Jon.
What are your online daily reads?
Too many to list! I am a big fan of newsletters. Speaking of, you should sign up for the Motto one at time.com/newsletters.
What are your words to live by?
Be extraordinary.
What is the best advice you've ever received?
You can't be what you can't see.
Image via Callie Schweitzer.