Macaela Mackenzie is a senior planning associate at Ketchum and a freelance writer. Our friend Samantha Emrich introduced us, and we instantly connected over our passion for writing. I admire the fact that Macaela manages her successful career in PR and her impressive freelance writing career. In fact, after we met for appetizers at Lillies Victorian Estate, Macaela went home to write a last minute article assignment due the next day.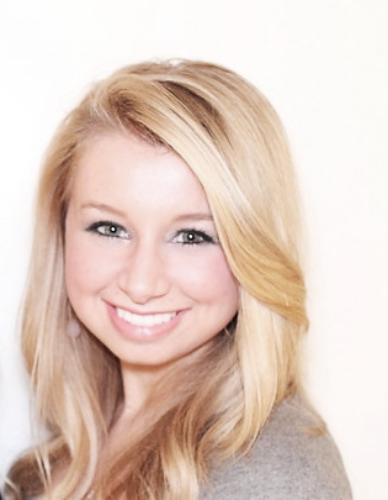 Macaela Mackenzie, Senior Planning Associate at Ketchum
How did you end up at Ketchum? What was your career path? 
In college I studied journalism and was planning on moving to New York after graduation to do the whole starving writer thing. A few weeks before graduation, a recruiter from Ketchum reached out to me on LinkedIn about a position on the New York creative team. I ended up falling in love with the team and thought an immersion in the world of PR would be a great learning experience. It definitely has been. After a year in creative, I moved into our Planning department.
What are your responsibilities as senior planning associate? 
As a planner, I work mainly in the realm of research and insights. I work on projects across a broad expanse of clients (everything from health and wellness to tech) so every day presents a new learning curve. In a nutshell, it's my job to work with our research teams to shape the findings into an insight about the target or the company, or the product, or the competitive space. Then, I take that insight and turn it into a strategy that will help solve the communications problem or business challenge. It's a good mix of art and science.
What is your favorite thing about working at Ketchum? 
Hands down, it's the people. I work with some really wonderful humans. That's not really something I felt like was emphasized when I was first looking for jobs but it has really made all the difference in the world.
You juggle your full-time job with your freelance writing career. How do you make time for your job and writing for publications like Shape, Women's Health, and Greatist? 
Honestly, it's a lot of sacrifice. I have to ask myself each week, "Okay, do I want to have a social life or sleep this week?" and then adjust my schedule accordingly.
I'm sure every day is different, but what is a typical day like for you? 
Every day is definitely different, but on a typical day, I'm up around 5 am. I get my best writing done in the morning, so I try to hit the ground running before I have to get into work.
Once I get to the office, I make my second cup of coffee and sort through emails. With all the deadlines I'm juggling, I have to be super anal about to do lists and assignment spreadsheets. I usually spend an hour getting caught up on correspondence and setting up my calendar for the day.
My day is usually a mix of working with the research teams, mining secondary research databases, and trend hunting. Usually, there's a few brainstorms thrown in there too—even though I'm not in the creative department anymore, I like to keep a foot in that world. After work, I try to squeeze in a yoga class or a run depending on my deadlines and then it's back to writing for the evening.
What advice do you have for other freelance writers? 
Hustle hard. So hard, haha. It's really tough to build up a portfolio, especially when you first start out, so I always say work your connections. Once you get established with a certain publication, ask if there are other editors you can be introduced to, or if there are any sister sites you can contribute to. I also think being an interesting writer starts with being an interesting human, so I try to prioritize doing new things, whether that's a workout class, checking out a new museum exhibit in the city, or going to a lecture.
What is your favorite piece you've written so far? 
I really like pieces that allow me to nerd-out about psychology. I did two pieces for Greatist earlier this year on relationships that were really fun for me to write. The first was on the benefits of breaking up and getting back together. I got to profile some couples and that was really fascinating. The second was a piece on cheating that I got to interview Dan Savage for. Definitely one of the coolest interviews I've done.
What's on your desk right now?
Tea. Lots and lots of tea.
What advice do you have for other young professional women?
Don't think you have to have it all figured out today. I stressed a lot about finding the perfect opportunity right out of college, but that type of situation doesn't really exist. The older I get, the longer I realize life is — you have a lot of time to build your dream career. My freelance career started simply because I started doing what made me happy on the side. When you're truly passionate about something you're doing, it starts to create opportunities for you.
What's the best advice you've ever received? 
Always raise your hand for things. I honestly can't remember who told me this, which is terrible, but it's really become my professional philosophy. No one is going to give you an opportunity you don't ask for, so be proactive and persistent.
Thank you, Macaela!
Image via Macaela Mackenzie