There is a common misconception that people in the fashion industry are competitive and not necessarily the nicest. Miranda Priestly, Emily Charlton and the rest of the"Clackers" in "The Devil Wears Prada" may come to mind. However, Coveteur's new beauty director, Katie Becker, credits her career trajectory and success to creating genuine relationships and simply being nice. Becker worked at Prevention, W magazine and Harper's Bazaar before working with Hearst's Branded Content Studio, Allure and more as a freelance writer. When Becker learned that Coveteur was hiring a beauty director she jumped at the opportunity and landed the position at the award-winning luxury media publication. Founded in 2011, Coveteur is known for providing insider-access to the private homes and personal lives of celebrities and influencers. Their coverage has expanded to fashion, beauty, wellness, travel and lifestyle — with Becker at the helm of their beauty vertical.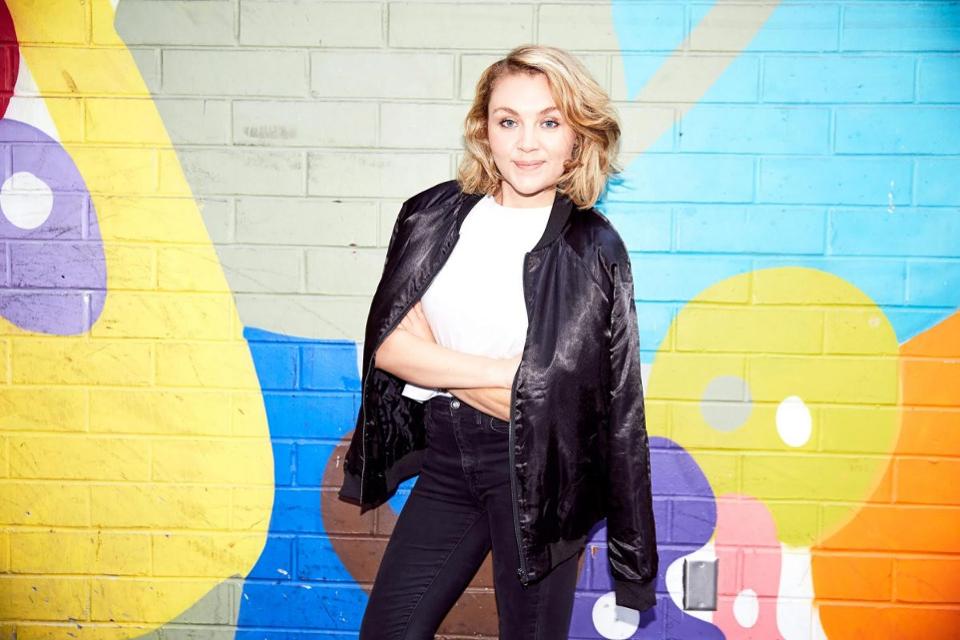 How did you end up at Coveteur? What was your career path?
I went straight into digital publishing as soon as I graduated from college 10 years ago. When the recession hit and a number of people were let go, I was asked to cover beauty at the health magazine, Prevention. It was the best training for becoming a beauty editor: I learned how to analyze scientific studies, write succinctly and avoid cheesy marketing cliches. I earned a reputation for in-depth skincare reporting, which is when Jane Larkworthy hired me at W magazine. That was the most pivotal moment in my career—though, I did have to interview with her twice, two years apart.
I was thrown backstage at New York Fashion Week on my first day before I even went into the office. After three and half years at W, working with big-time writers and photographers and traveling the world to write stories, I went to Harper's Bazaar, which was my first time working strictly in print. We chased first-to-report exclusives—which is not easy when you're working three to six months out compared to publishing online—and covered a lot of the market.
When I left to freelance, it was a real test of my reputation, but I was instantly busy with projects from Hearst's Branded Content Studio, Allure and others. However, when I heard Coveteur was looking for someone to lead their beauty channel, I knew there couldn't be a better full-time fit for me in publishing right now. As a web destination that speaks to the luxury beauty market and loves to cover new exclusive discoveries, Coveteur is the best use of my experience and, honestly, it's just a ton of fun!
What is a workday like? Please walk me through a day!
I always start the day at a breakfast meeting with a press representative or at a product launch event. In the Coveteur office, I toggle between top-editing our beauty content, checking traffic, planning the beauty calendar, fielding dozens of story pitches a day, opening packages of products, brainstorming our best-in-the-industry branded content for our beauty partners and writing for the site. I also go to a lot of photoshoots! At the end of the day, if I don't have another launch event to attend, I'll squeeze in a workout or a treatment like acupuncture or a facial, which always ends up stirring up more story ideas.
You previously worked at Harper's Bazaar, Wand Prevention and worked in branded content for Hearst. How do you think journalism has evolved with the prominence of digital?
The heartening thing about the amount of content created now is that, regardless of its medium, it forces everyone to simply step up their game: Print must be content-worthy and online content has to float up above the noise. I actually don't subscribe to the print versus web trope—I think the real battle is between worthwhile content and not. As readers get click fatigue—we're not there yet, but almost—they'll be looking for publications that are reliably worth their time, and the people capable of making trustworthy original content and staying a step ahead will continue to have a place in the industry. Our goal at Coveteur is to bring readers stories they haven't seen before, well-researched advice you can't simply Google and new images that make them happy and inspired.
You left Harper's Bazaar to become a freelance writer and wrote for publications including The Wall Street Journal, Vogue, Allure, Marie Claire and Sunday Times Style, as well as work on projects at Hearst. What are your three main tips for other freelance writers?
Assert your value. When you write to an editor for the first time, showcase your product in a way that is concise, organized and well-reported in that very email. You do this by offering three to five story ideas each with a great headline, a short description with pre-research included and why this story should happen now. Value yourself. Your worth as a freelancer is half ideas and half writing skills, so don't let your ideas just die in email limbo. Tell the editor you will follow up in one or two weeks to see if they would like the stories before you run them by other publications. But, be generous. When you work for yourself, you have to over deliver. Do a few too many interviews, include one too many studies and then edit it down as close to the word count as you possibly can to save them some heartache.
 What are your responsibilities as beauty editor at Coveteur?
Coveteur readers love our beauty coverage because it's both luxurious and real. Not every luxury beauty launch is worth reporting about, so we keep it to the ones that really stand out. We also get just as excited when a cheap thrill comes along. My role is to make sure we cover the important stuff that our readers are hoping to get from us and to be the first place they hear about new brands, experts, openings and trends. As we grow our beauty coverage, you can expect a lot more beauty on our social channels like Instagram, Facebook and Pinterest, more video and more viral-ready content about what's new.
How did you land your role?
A former colleague of mine tipped me off and I met with Laurel Pantin [editorial director], Stephanie Mark [cofounder], and Warren Webster [president and CEO]. I spent a lot of time and energy on my proposal, made it look good and made it clear that I understood Coveteur as a brand.
What are the most important characteristics someone needs to have to be successful in your role?
Playful: Coveteur editors are sent a lot of products to try and you have to enjoy making the time. I have a system at home to test things out as I get ready in the morning. Even though beauty editors are hard to impress, I still get giddy about trying the next thing.
Discerning: The Coveteur reader likes to hear about new beauty launches early, but only the products that are truly original, luxurious and worth his or her time.
Observant: Read all the pitches that get sent your way, subscribe to industry newsletters, make the time for deskside meetings, ask the weird questions that cross your mind and read what everyone else is writing. Before you know it, you'll be predicting the next trends.
Social: This is one of the best ways we get exclusives for Coveteur. Going to all those breakfast meetings means that I get one-on-one time to learn what a brand is doing next ahead of other editors, plus I get the real scoop on how a brand ticks.
Competitive: We like to be first at Coveteur. If you get genuinely bummed out because someone else beats you to a story idea, that's a good sign you're motivated enough to be successful.
What are the most important skills for doing your job and how did you develop them?
Coveteur prizes the quotes and unique intel we get from the people we cover. I'm good at interviewing people, which probably came from my family dinner table where we did a lot of talking and pondering and we didn't watch television, but it's also from practice. I try to be fearless about asking questions so I can take advantage of the interview time with a source while I have it. Ultimately, I get to interview entrepreneurs and experts all day, pretty much carte blanche. It's awesome!
We always want to give Coveteur readers the utmost expert context about the products we feature. I know how to interpret marketing language so my antennae can tell when something's truly special. That means reading press releases, testing things out and taking lots of meetings. I have to be simultaneously gullible and suspicious. Amidst the smoke and mirrors, there are some genius inventions out there, but you can't spot them until you've had practice.
Coming up with good ideas is crucial to keeping Coveteur readers coming back. One can sometimes make the mistake of thinking that ideas come from a limited well, but it's actually from a muscle. Ideas beget ideas — you have to write all of them down, even if you have to hop out of the shower to do it. Always be on the hunt for more.
What's the biggest lesson you learned at work and how did you learn it?
Be respectful. First and foremost, because I credit most of the jobs I've gotten to personal connections, but also because editors meet a lot of new people every day and you never know exactly who you're talking to — who they know, how powerful they are and what they can do for you. Or to you. Fortunately, I learned this lesson mostly by witnessing it.
What is one thing that you wish you had known when you were starting out your career?
That "networking" mostly just means being nice. There's an assumption that when you're fresh into your career, networking is inherently opportunistic, but my best connections come from striking up normal conversations with people who are in my industry and becoming real friends with them. They actually know what I'm good at and what I want.
What is the best advice you've ever received?
Sometimes you have to kill your darlings. It's a classic writer's saying, but this was actually taught to me by my mom, who is an author and has helped me edit my papers when I was a kid. The lesson is, you can't be precious about what you keep when you edit—it's not for you, it's for the reader.
What is your career advice for other young professional women?
Be open minded, but you don't have to say 'yes' to things that don't feel like a fit. Right before I was offered my first beauty position, I was asked to help develop mobile apps. One of my mentors was dumbfounded that I would turn something down during the recession, but I knew it wasn't something I would be thrilled to pour myself into every day. A week later, I got the call for the beauty role and it was a totally natural fit. Be positive. I believe 50% of the reason people hire you is because of your personality. You could be really amazing at your job, but you also want to make the office a better place to spend the day. Before you apply for a job, scroll down to the bottom of the company website and read every page related to their mission. Echo their same language in your emails, resume, proposal and interview. Stay poised. If you're in the right job, you can handle the challenging parts too. Every job feels impossible sometimes, but no one has ever figured out how to meet a deadline by having a meltdown. (Unless it's a personal essay about having a meltdown.)