The workplace has changed, so it's no surprise that the rules for getting a job and getting ahead have changed as well. Perhaps no one understands the seismic shift better than Alexandra Cavoulacos and Kathryn Minshew, cofounders of The Muse, a career platform that more than 50 million people per year use to find a job, learn professional skills or advance in their careers, and by hundreds of companies looking to hire or promote their brand. Cavoulacos and Minshew just published their first book, "The New Rules of Work: The Modern Playbook for Navigating Your Career," an actionable and relevant career advice guide.
As cofounder and COO of The Muse.com, Cavoulacos leads the product and operations teams and has received accolades including INC's 15 Women to Watch in Tech and Forbes 30 Under 30. Cavoulacos was previously a management consultant at McKinsey & Company's New York office. She graduated from Yale University and is an alumna of Y Combinator in Silicon Valley.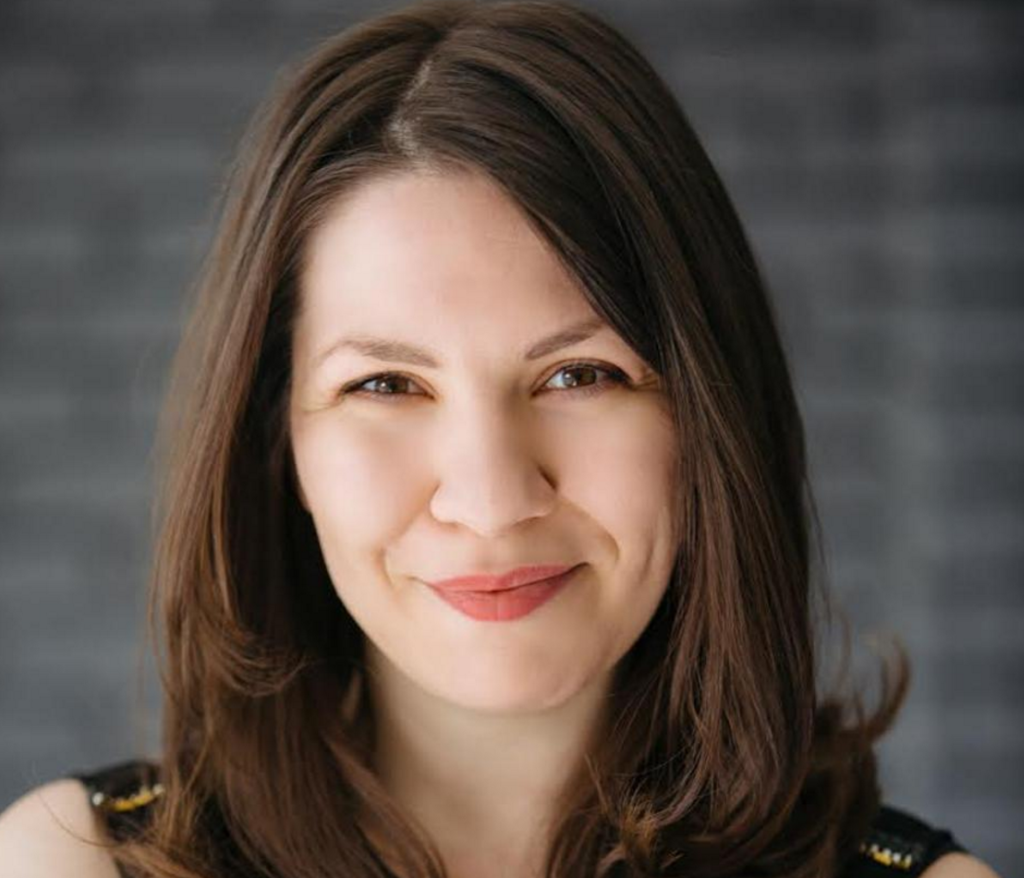 Elana Lyn Gross: What inspired you to start The Muse? What was your career path?
Alexandra Cavoulacos: Before starting The Muse, I was a management consultant at McKinsey & Co., and I was actually very happy there. But when Kathryn and I had the idea to start the company, I was so energized by it that I was spending all my nights and weekends working on it. I felt so strongly that our generation needed a site that would help them navigate their career paths because nothing else out there was working.
Ultimately, I had to decide whether I was going to continue doing both roles or leave my job and focus on The Muse full-time. I knew McKinsey could survive without me, but I wasn't sure if The Muse could grow into its full potential without putting all my time and energy into it, and that's ultimately what made the decision for me. That was 2011, and it was the best career decision I've ever made.
What has been the biggest challenge and, on the flip side, the biggest reward of starting The Muse?
The biggest challenge has been different at every stage of the company. In the beginning, it was incredibly difficult to get investors to share in our vision and invest in The Muse, for example. Now, the challenges we face are things like: How do we quickly scale this business while retaining our culture? What's the best way to evolve and price our offerings?
No matter the hurdle, though, the biggest reward is getting past it, and being on the other side of a challenge we weren't sure we could overcome with an amazing team who's worked so hard to get there.
What advice do you have for other women who hope to start their own businesses?
Talk to as many other people who've done it as you can. Entrepreneurship is an amazing career path, but like any other, it comes with its fair share of difficulties. Understanding what those are, and whether it's the right path for you, is really important.
What is a workday as Alex like? Please walk me through a day!
Oh man, what a great question. A workday as Alex is very action-oriented. I get and process a tremendous amount of information—be it emails coming in, reading industry articles, talking to my team or other entrepreneurs—and focus on what the immediate impact or action can be. It's really hard for anyone to make decisions with limited or imperfect information, but that's the nature of the beast, especially in startups. Getting good at moving forward and making a decision quickly is key, and then learning quickly, iterating, and making the next decisions that come up.
Tactically, I'm not a big morning person, so I check email from home while having breakfast and then get into the office around 9 or 9:30 am. I usually have a number of internal meetings or interviews lined up, check my email in between those, and eat lunch at my desk. I try to block one to three-hour chunks regularly enough to dig into larger initiatives I'm spearheading, balancing out the quick one-and-done sort of work with building for the long-term. I head home between 7 and 8:30 pm, depending on my schedule, have dinner with my husband and log back on for a bit to do more work.
What are your responsibilities as COO and cofounder of The Muse?
My role has changed quite a bit over the years. In the early stages, for example, being COO meant things like handling the financials and managing contracts—now the company has teams of people who are more specialized to do those things. For the first five years of the business, I also served as head of product, where I oversaw the roadmap, our site and feature design, and worked with our engineering team to bring them to life.
Now, I spend a lot of time on long-term vision and strategy for the company, as well as making sure my direct reports (the heads of the technology, product, talent and the strategy and operations teams) have everything they need to be successful leaders. I also focus a lot on our culture and people, recruiting incredibly talented and passionate Musers and working with our team to maintain and keep improving our culture and how we develop our people.
What are three characteristics you look for when you're hiring a new team member?
Ownership is a big one—a startup environment really requires people who are willing to take initiative rather than waiting to be told what to do. Similarly, adaptability. The Muse more than doubled in size last year, so things are constantly changing, and it's important for new hires to be flexible and comfortable with change. And finally—an underrated but important trait—kindness. We have a strict "no assholes" policy at The Muse and look for people who are kind, compassionate and caring towards their co-workers, as well as our users and clients.
Congratulations on "The New Rules of Work: The Modern Playbook for Navigating Your Career"! What inspired you to write the book?
Kathryn and I loved the idea of giving readers an A-to-Z guide for navigating their careers. When we were starting out on our own professional paths, we would have loved to have a guide to navigating it all, as well as expert advice and tools for things we maybe didn't even consider, like choosing a job that aligned with our values. We wrote the book we wish our 20-year-old selves had had.
What are the top three actionable takeaways you want people to get from reading "The New Rules of Work"?
The first is that you can—and should—have a career path you love. No, it's not going to land in your lap, but if you have the right tools and resources, you can absolutely plot a path that's deeply fulfilling.
Building on that, any career decision—whether you're picking your first job, deciding between two roles or even contemplating going for a promotion—should be based on your personal career values (think things like freedom, flexibility, prestige, learning or collaboration). It can be hard to focus on your values, and not your parents', your friends', your boss' or society's, but that really is the foundation to career happiness.
Which brings me to the final takeaway: You have to take control over your career because no one else will do it for you. A great boss or mentor may help you learn or give you advice on how to grow, but in the New World of Work, you really have to take charge of your own advancement and success. Remember: You're the one in the driver's seat!
I've read that you like productivity hacks more than candy. What's your number one productivity hack?
I do! And while I have hacks, apps and tools for nearly everything in my workday, the most valuable productivity tip I've learned over the years is the importance of taking breaks. I turn all my tech off after 11 pm most nights and spend at least one weekend day completely work-free. That break really clears my head and means I'm more thoughtful, creative and productive when I am working.
What is the best advice you've ever received?
The best advice I've ever received was actually about receiving advice: A mentor once told me: "The vast majority of advice you'll be given in your life will be one of two types: Either 'Do what I did' or 'Do what's best for me right now.' So, make sure you take the time to identify if either is the case before taking the advice at face value."
I recently told the story of deciding whether to start The Muse and having a trusted mentor tell me I was making a big mistake. Ultimately, I realized that advice was coming from the fact that he really wanted me to stay at McKinsey. Now, I still solicit advice when I'm making a tough decision, but I always put it through that filter.