In the 1970s, the London boutique owner, Susie Faux, created the term capsule wardrobe. It's a minimal wardrobe made up of 30 to 40 high-quality, versatile items that you can use to create countless outfits. It's the "less is more" of fashion. Instead of having lots of clothes you like, you stick to a few pieces you love. I have been interested in creating a capsule wardrobe since I followed Marie Kondo's method and de-cluttered. I asked Annie Shafran, the CEO and founder of Bellgray, to help create a capsule wardrobe for work. Bellgray is an online destination to buy curated women's work clothes. They carry of range of brands from Theory to Vince Camuto and cater to the investment banker, lawyer, or marketing professional type. She'll be sharing a few more capsule wardrobes for different work dress codes starting with business professional. Here are Annie's tips!
What is a wardrobe capsule? A wardrobe capsule is the building blocks of what you need in your closet. Essentially…the essentials. You start with these few pieces and then layer in more looks on top of them. With this structure, it is easy to build out the different looks that you need. Where does business attire apply? Typically in industries like finance, law, and any formal corporate office environment. It also applies when you are interviewing for a corporate job or at a client meeting.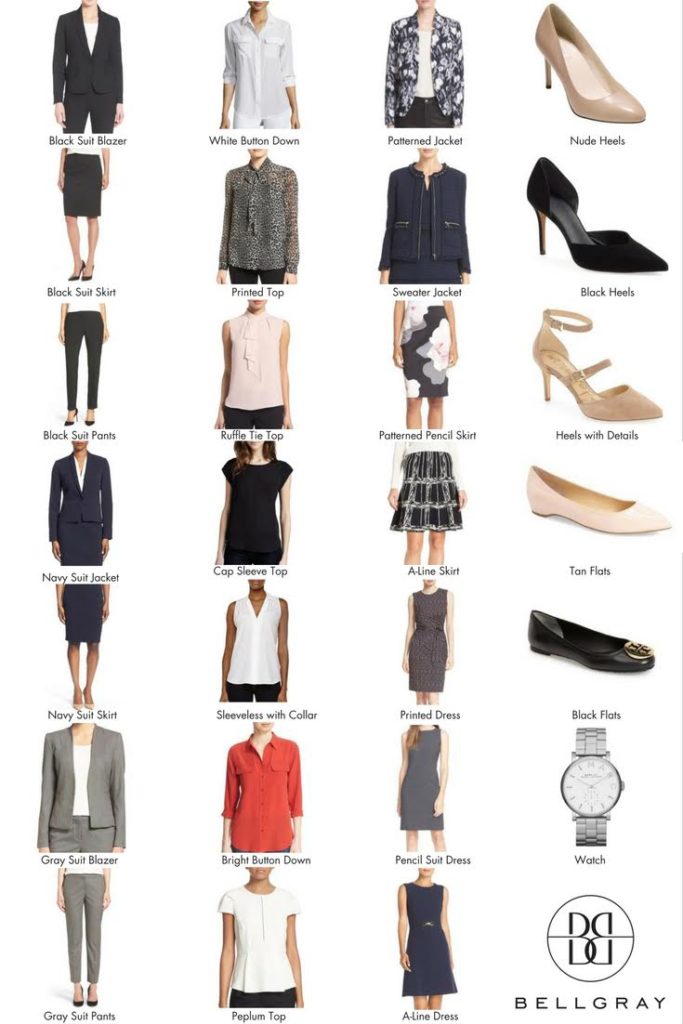 With these basic 27 items, you will be business ready year round. To make things even easier, you can shop all these pieces on Bellgray from the comfort of your phone or computer.
What would you keep in your Capsule Wardrobe for work?
Featured image via Bellgray.