Do you ever find that when you have too many choices it's hard to make any choices at all? We can get decision paralysis from small decisions like what to get on a diner menu or what to watch on Netflix to bigger decisions like which apartment to rent or which car to buy. Luckily, Capital One Auto Navigator has made one of those decisions easier! (Hint: Not what to watch on Netflix.) You can use the Capital One Auto Navigator site to find the right car for you in a few simple steps.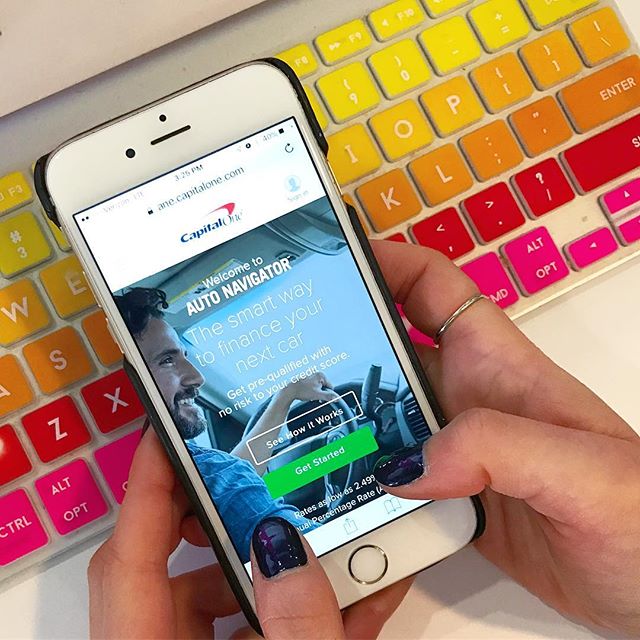 1. When you use the Capital One Auto Navigator, you can pre-qualify for financing in minutes. Worried about messing up your credit score by checking too many times? The Capital One Auto Navigator process walks you through a "soft inquiry" which doesn't impact your credit score!
2. Use Capital One Navigator to search by brand, model, price, and other characteristics. When you click on a car you'll see payment and annual percentage rate information as well as detailed information about the car. You can also estimate your personal payment plan by selecting the car condition (new or used), credit score, the amount of money you'd like to finance, and your preferred term length.
3. Save your favorite cars so you can access them at any time from your phone, tablet, or computer and bring other people into the decision-making process. (Another way to minimize decision paralysis!)
4. Once you're ready to see the car IRL, use the site to find an eligible dealership. Bring your research to the dealership so you can compare and contrast prices and see if you'd have to change your price estimates. (Oh and you can phone a friend: The Captial One Auto Navigator is a free service that also includes the ability to call a team member for help and answers to your questions!)
5. Drive your new car home! (#joyride)
This is a sponsored post in partnership with Capital One and Collectively. All words and opinions are my own.