I moved apartments this month and used it as the perfect opportunity to organize and declutter. I bought Marie Kondo's book, Spark Joy: An Illustrated Master Class on the Art of Organizing and Tidying Up
 and committed to tidying up. The essence of Marie Kondo's method is that you have to look at every single thing you own and decide of it "sparks joy." If it doesn't, "spark joy" you have to donate it or throw it away. I lived at my childhood home in between the two apartments so I had everything I owned (and had ever owned…) in one place. It was time to get to work. If you are going to tidy up as well, it's helpful to know that Marie Kondo recommends organizing one category at a time instead of cleaning room by room. The order is: clothes, books, papers, miscellaneous, sentimental items.
Clothing:
You are supposed to put all of your clothing in one place so that you can narrow down what you have and only keep clothes that "spark joy." I made a huge pile on my bed and reluctantly tried everything on to make sure it still fit. If it didn't fit, wasn't my style anymore, or was something I knew I wouldn't wear again (aka clothes I've owned since high school) I added it to garbage bags to donate to the Salvation Army. Technically, before you give each piece of clothing away you have to thank it for giving you joy and say goodbye to it. After you're done going through everything you organize your closet and use her special folding method.
Jewelry: 
I gave away some costume jewelry and organized the jewelry that I kept. I bought a bracelet holder, Anthropologie hooks, and used a small box to hold earrings. Seeing it organized perfectly makes it more fun to get ready.
Books: 
Marie Kondo recommends you go through all of your books and give away any that you won't read again. I kept some of my favorite books (and kept ones that fit my favorite color scheme…) but gave away a lot of old paperback books that I knew would just collect dust. My shelves felt a bit empty so I color coordinated the remaining books (#basic) and added some of my favorite pictures in colorful frames.
Desk Drawers:
Next it was time to attack my desk drawers in my childhood room. This is where the nostalgia element was in full-swing. I took everything out of the many desk drawers and threw out old papers, broken pens, and other things that had accumulated over the years. I'll have to take photos but my junk drawers and filing cabinet has been transformed. My notebooks, notepads, and pens are ready and waiting.
Memories:
I had trouble getting rid of some old birthday cards, letters, honor roll certificates, and photos. Instead of bidding them ado, I decided to organize them. I got a box for elementary school memories, one for high school memories, and one for college memories. I organized each box, labeled it (#oranizedaf) and put it on a shelf in my childhood room. I took my college acceptance letter, study abroad acceptance letter, job offer letters, and honor society acceptance letters and hung them on my bulletin board.
Beauty Products:
I had so many beauty products that I've accumulated over the years. I put everything on my bed and got rid of everything that had expired, that I wouldn't use, or that I've had forever. I've been sent a lot of beauty products for blogging so I organized everything I have. Now I call my bathroom at my childhood home "CVS" and I go there when I run out of something. I also organized all the products I have so that getting ready is faster and more enjoyable.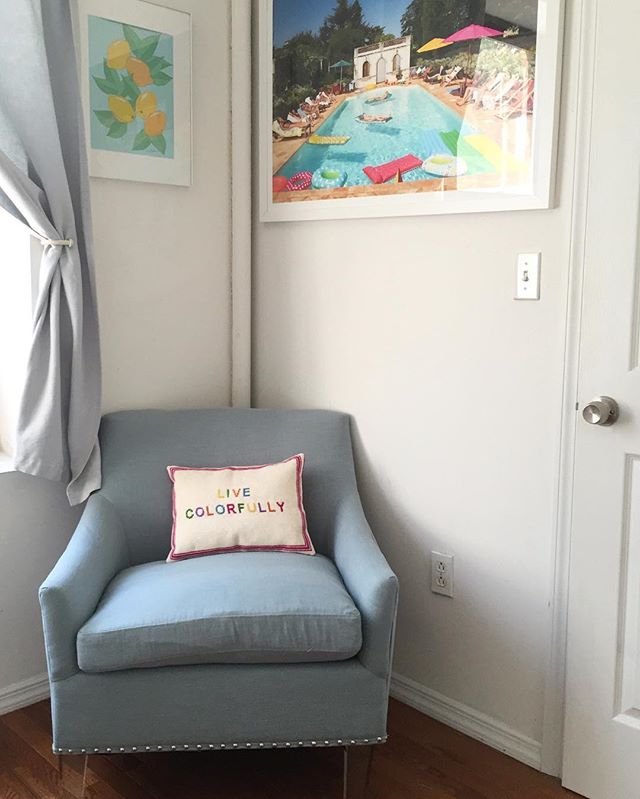 What I Learned:
Tackle it All at Once: 
It's a bit overwhelming to take on such a big project but it's easier than completing each over an extended period of time. I gave myself one weekend to declutter. I was also better at giving things away when I was on a roll.
Seeing What You Love "Sparks Joy": 
I organized what I love in my room and now it makes me happy when I see it. I have a lot of framed photos at my childhood room and my favorite books, jewelry, and some other keepsakes at my new apartment.
Getting Dressed is Easier:
Now that my closet and jewelry is organized, it's so much easier to choose what to wear. I also learned what clothes I need to buy and upgraded some of my clothes like switching from old boxers and t-shirts to nightgowns and romper sets.
It's Easier to Stay Organized:
Once you do a huge organization spree once, it's easier to stay organized. I straighten up a little every day and put everything back where it goes because everything "has a home."
It's much easier to find what you're looking for:
Now I know exactly where manuals, electronics, and extra batteries are and can quickly find whatever I need.
Have you ever done a huge organization re-haul?