Dr. Melanie Ross Mills and I were introduced when I started writing for Women's Health. I quoted her in multiple articles and was instantly inspired by her advice and ability to motivate and help other people. Dr. Mel uses her life experiences, books, and background in Temperament Therapy to help people navigate life. She's a relationship expert for FOX News Radio. Dr. Mel offers insight and support through her one-on-one sessions, Life Bonds book series, public speaking engagements, and workshops. I am so grateful that I connected with Dr. Melanie Ross Mills and I know you'll be inspired by her advice!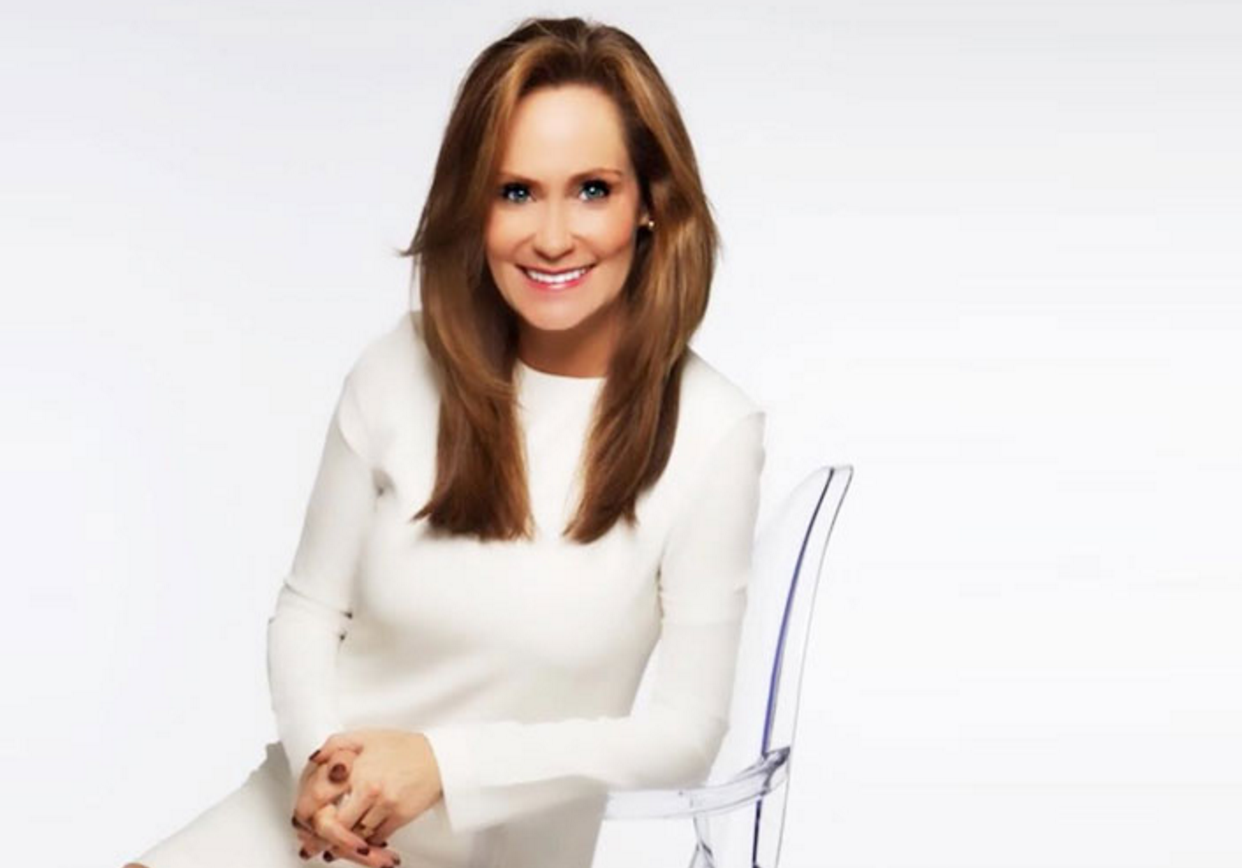 Dr. Melanie Ross Mills, Therapist
What inspired you to become a therapist, speaker, and writer?
I'm inspired by my desire to help others navigate life in healthy ways: mentally, emotionally, and spiritually.
What is your mission and how do you achieve it?
To remind others of their worth. To help them recognize the truth versus the lies that they are believing about themselves and others. To help them identify their inborn traits (strengths and strengths that are out of balance). To help them discover and embrace their value and worth because they're precious human beings with a lot to offer the world around them.
To help others develop healthy connections and relationships with themselves and with others. I achieve this mission by being honest about my own life experiences, using my Temperament Therapy background, through my books ("The Friendship Bond", "The Identity Bond", and "The Couples Bond"), my private practice, public speaking, and social media. I seek to provide platforms and outlets for honest and open discussions.
You have a background in Temperament Therapy. What is Temperament Therapy?
Your temperament is your inborn nature, especially as it permanently affects your behavior. I help people identify their inborn traits in areas of their mind, will, and emotions. An individual's temperament impacts how she interacts socially, handles finances, engages relationally, handles emotions, parents her children, handles work responsibilities, connects spiritually, and more.
Our temperament impacts every aspect of our lives. Sometimes we aren't operating from our natural, inborn traits and we force ourselves to be someone we aren't, resulting in internal stress, masks, and living inauthentically.
What were the first logistical steps you took to start a business?
The first was vision and mission. What did I have to offer that the world could benefit from? How was my approach unique? I used an executive coach who helped me tremendously. We honed my passions, heart, calling, and desires. We processed how I could parlay my background, experiences, heart, vision, and mission into a purposeful business.
The second was seeking out wise council. I met with experts in different fields that pertained to my vision. From media gurus, to authors, to executives of large corporations. I took lots of notes and asked for brutal honesty. I wanted to learn about what it took for them to become successful.
The third was creating a business plan and monetization model. I set up a legal entity (DBA, LLC, LLP), trademark submission, domain name, social media sites, bank account, credit card, and business cards. I also built my website, created a marketing plan, and worked on public relations.
What is a day as Dr. Mel like? Please walk me through a day!
Discounting traveling for work or pleasure and excluding events, speaking engagements, or appearances, many of my days look a little like this.
I usually use my mornings for my "desk job." I work on contributing to articles, social media, radio, research, learning, reading, preparing for afternoon clients, upcoming projects, and catching up. I use my afternoons for my clients. Unless it's an extenuating circumstance, I don't schedule anyone after 5:00 pm. In the evening you can find me cooking for my family. I try to have a family meal at least four nights a week (unless sports get in the way). In the evenings, my husband and I enjoy going on walks. And I like to watch a TV show that makes me laugh right before I go to sleep.
What are your responsibilities as a therapist, speaker, and writer?
My greatest personal responsibility is to continue to learn, grow, and heal. I've found that I must continue to be honest, open, and real because I have more to offer those I'm sharing with when I'm truthful with myself.
How did you come up with the Life Bonds guidebook and workshop series?
As my "vision" was taking shape, I noticed that my greatest transformation took place when I'd been in authentic community with people who cared about my wellbeing. Some may call this living "life on life." Being given the freedom to admit that I was hurting to a safe person was incredibly healing. But also being told that I was worth it, having others point out my strengths, being spoken encouraging words about my life was a game changer. The gift of bonding became more and more apparent to me. It dawned on me that this is what we all need. Life Bonds.
Not long after, a friend of mine invited me to go to Oprah's Life Class with her. A woman stood up in the audience to share her story. Thoughts ran through my head: She's not in the "safety" of her church building. She's not in a confidential AA group. She's being vulnerable in front of millions of people. At that moment my "ah ha" moment occurred. Her need to heal and bond was greater than her risk of being known and vulnerable. wow! This experience inspired me to host and organize Life Bond workshops.
What has been your proudest moment from your career so far?
I'm most thankful for the responses I receive when someone's life has been impacted in some way, shape, or form. I'm humbled when a relationship is restored because they read the forgiveness chapter in The Friendship Bond. Or a teen girl embraces her innate worth when the light goes on during our session. Or a group of women love on a hurting soul as she shares of her deep pain during a workshop. Or a post on Instagram is exactly what someone needed to read to get through the day.
What have you learned about yourself since you started?
I've learned that there's enough to go around for everyone. So often in business we can have a scarcity mindset. We fear that someone will beat us to the punch. Or that they're going to take our idea or concept. Sometimes it happens (yes, it's happened to me), but there's only one you. No one else will execute your idea the way that you will. As my executive coach, Robin Pou would say, "No one can outsource your vision." There's never a deficit of creativity or vision. If you're willing to put in the work and do what it takes, you're already ahead of the game.
What is the most important characteristic for entrepreneurs to have?
An entrepreneur isn't afraid to take risks. They might not have all of the answers, but they're willing to do what it takes to find a solution. Which means being flexible, listening, and being willing to learn. They don't take things personally. They don't let fear paralyze them.
What is one thing that you wish you had known when you were starting out your career?
I can't pick one, so here's three:
I wish I'd known that Rome wasn't built in a day. I rushed through getting started. Enjoy every moment of the build. Take it all in. Be grateful for the opportunity. Not everyone has the drive, stamina, support, or opportunity to step out on their own.
Start with the end in mind (if you can).
Journal. Write about your process daily. You'll want to look back and reflect.
What is on your desk right now?

Files, a really cute lamp, pens, a stapler, my laptop, business cards, family photos, and a marble shaped heart my sweet friend gave me.
What is the best advice you've ever received?
To not take myself too seriously and to be a lifelong learner.
What are you reading right now?
The Leila Meacham novel "Titans." It is really good! Great summer read.
What is your career advice for other young professional women?

Be honest with yourself. Respect yourself. Listen to that small, still voice that tells you try something new, to push forward, not to give up. Life's too short to live with regrets.
Use your gifts every day. Focus on your strengths and work on your weaknesses. Be consistent. Stick to what motivates you. Many things will try and get you off course. This is your life. You're the one that's living it, and you're the one that has to live with the choices you make. There's not another you. The world needs what you have to offer. No matter what occupation you are in, you can make a difference.