If you are nuts about nuts, you need to made these coconut, cherry and almond protein bars! These bars are a protein-filled treat that will satisfy your craving for sweets and salt.
The great thing about baking at home is that you can change recipes to suit your personal preferences or what ingredients that you have on hand. For example, if you are a fan of cashews, you can add them in to the bars along with the almonds. Just keep the total amount of nuts the same as the recipe. If you don't have dried cherries in the pantry, you can substitute them for dried cranberries. If corn syrup isn't your thing, you can substitute in some rice syrup instead. Sometimes you just have to wing it and improvise!
These bars are great for snacking and taking in your lunch. However, they aren't going to last long because they are highly addictive. Be prepared to make these often.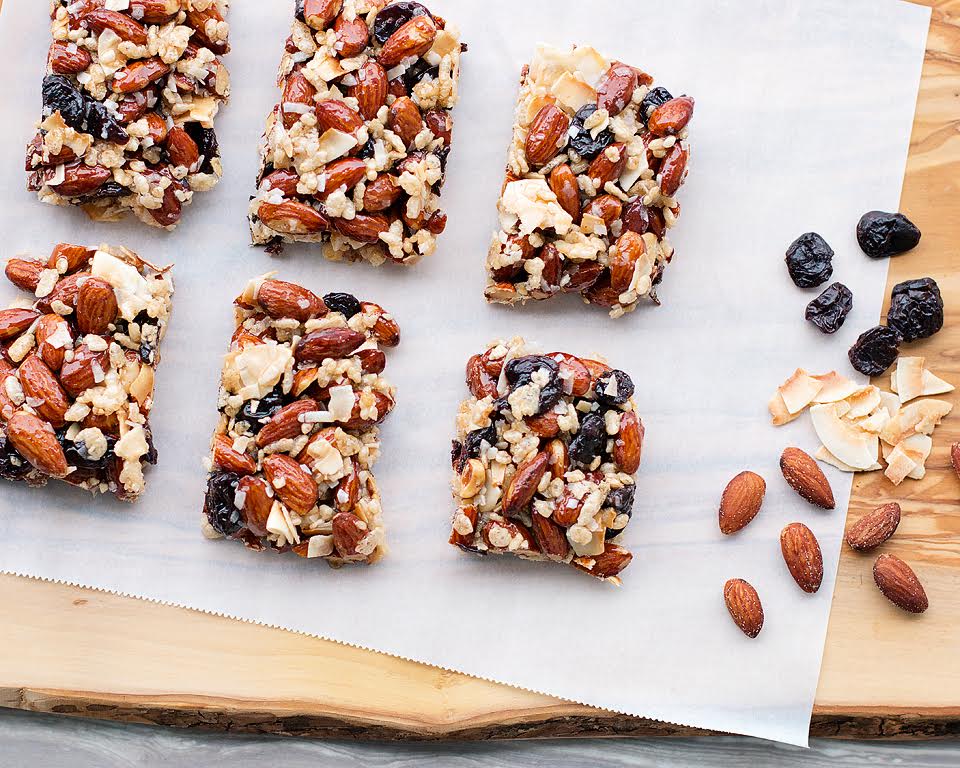 Ingredients:
  2 cups almonds
2/3 cup Rice Krispies
2/3 cup dried cherries
1/2 cup unsweetened coconut flakes
1/3 cup rice syrup
2 tablespoons honey
1 teaspoon vanilla extract
 Instructions:
Line an 8 x 8 baking dish with parchment paper. Set aside.
In a large mixing bowl, add almonds, Rice Krispies, cherries, coconut, and toss to combine. Set aside.
Stir rice syrup, honey and vanilla together in a small saucepan. Heat over medium-high heat until boiling, stirring occasionally. Then let the sauce boil for 4 to 5 minutes, or until it reaches about 260 degrees, stirring occasionally.
Pour it evenly over the almond mixture and very quickly stir the mixture until it is evenly coated with the sauce.
Transfer the mixture to the lined baking dish, and press it firmly into the dish in an even layer. Chill and cut.
Enjoy!
Bella Bucchiotti is a 18 year old living in British Columbia, Canada. She loves food, fashion, friends, fitness, and having fun. Her blog XOXO Bella chronicles her passions and life. She is a first year student at Douglas College, studying to get her degree in recreational therapy.