I've always wondered what it's like to work in fashion. Caroline Shifflett works at one of my favorite fashion companies, Tory Burch. When she's not working, she manages her blog Chardonnay Moi, runs wine tastings, and is starting her own wine label. Find out her advice, and what it's like to work in fashion, in today's post!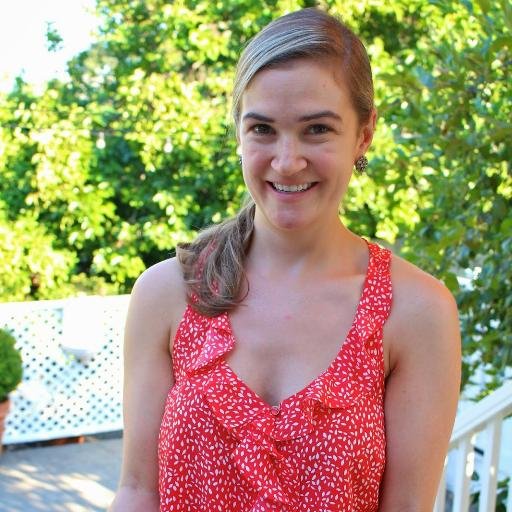 How did you end up at Tory Burch? What was your career path?
I was a business marketing major in college and knew that I wanted to move to NYC after school, other than that I wasn't sure of the exact career path. After graduation I moved home for "one more summer" and worked at a designer shoe store. I ended up applying for an internship off of Craigslist looking for an intern to assist in the PR department at What Goes Around Comes Around, a vintage clothing store and archive. They took a chance on me after a phone interview and I moved to NY with two suitcases the following week. I split my time interning with What Goes Around Comes Around and working as a temp merchandise assistant for Rugby Ralph Lauren. Eventually my internship ended and Ralph Lauren was able to hire me full time. I spent time working as a merchant for both the men's and women's lines at Rugby. When the brand closed in the Fall of 2012, I was ready for a change. Tory Burch contacted me and I made the jump. I now work in merchandising for the international wholesale team, focusing on RTW and Shoes for Asia and Latin America.
What are your roles and responsibilities as associate category merchant?
Merchandising can be thought of as the "business case for design". Our primary role is to balance the creative design process with business needs and to make sure that the right product is being designed with the goal of being commercially viable in our stores. With my current role, I am responsible for communicating business needs on behalf of our distributor partners in Asia and Latin America, as well as partnering with our wholesale account management teams to sell product, and make sure it's the right product, in the right quantities, in the right stores.
What is a typical work day like for you?
Is there a typical day? Our business very much follows the four seasons of fashion (Spring/Summer, Pre-Fall, Fall/Winter, and Resort). When I'm not in market working with accounts on the various assortments for upcoming seasons, I am monitoring sales, hindsighting past seasons wins and misses, and ensuring product is making it's way from design to sales floor.
What is your favorite thing about working at Tory Burch?
The company culture. As rapidly as this company is growing, it is still very apparent that importance is placed on the company maintaining its core values and it still feels like a smaller, more intimate community.
What has been the proudest moment of your career so far?
The first thing that comes to mind is totally unrelated to work, but every year at Tory Burch, there is a holiday gingerbread house building contest before Christmas. My first year here, our team decided to enter the contest. I was completely unaware of what a big deal this competition was: Teams planned months in advance and walked in with pre-built structures and only did minor assembling and powdered-sugar snow dusting during the actual two hour competition. I baked up a few slabs of gingerbread the night before the competition and we walked in to the event without a clue. But we managed to win third place, unheard of for a non-design or store-planning team. I love organizing group events and bringing people together to work towards a common goal, and that was a perfect example, it was so rewarding.
What advice do you have for someone who would like to work at Tory Burch or the fashion industry in general?
I think it's important to have an open mind. I had no idea what merchandising was when I first started, but was willing to jump in as a temp and assist with any task I could. I've had exposure to all functions from marketing, PR, production, design, and sales. Internships are a great way to gain this exposure, and it really all comes down to the network you build for yourself, it's a small industry.
How would you describe your professional style? What are a few staples?
My style has certainly evolved over the years, and has changed from job to job. I think in fashion it's important to represent the brand you work for as much as possible. Find ways to support the brand, even if that means mixing in bits and pieces with other staples from your wardrobe. I would say my overall style is pretty classic; I enjoy mixing vintage with newer staples, a bit of prep mixed with fast fashion from Zara. Overall I do believe in investing more in classic staples versus the latest trend. For me that means a pair of really good fitting jeans (Rag and Bone), cashmere sweaters (classic cable from my Ralph Lauren days) and touches of sparkle and whimsy from vintage costume jewelry.
You also write the blog Chardonnay Moi and are starting a wine label. What inspired you to start the blog and the company?
I grew up in the Napa Valley, but really didn't have a full appreciation for the region until I left home. From the minute I visited NY in the seventh grade I only had eyes for New York, and couldn't wait to make my way here. It wasn't until I was away from home for several years that I realized what a beautiful place I grew up in. I found that in my free time I loved reading up on recipes or restaurant reviews. I'm a huge foodie and love trying the endless new restaurants in this city. I love the social aspect of wine and food and how it brings people together. I felt there was a lack of approachable, affordable wine education resources for the average or even novice consumer. I wanted to create a space where I could catalog my own personal interests and experiences with wine, food, travel etc. as well as help break down the intimidation factor that often comes with wine. Beyond the blog, I take it a step further by providing bespoke wine tastings and events that are fully customizable. It's really all about breaking down that intimidation factor and making wine education the fun and enjoyable experience it's meant to be.
My mission is to encourage people to have confidence in their own taste. It's all about knowing what you like in a wine and having the confidence to speak to that when ordering! Part two has been partnering with my brother to launch 8687 Wines. We will be releasing our first vintage this summer, a 2013 Cabernet Sauvignon blend. We wanted to make a wine that was fun, approachable and easy to enjoy, something to share with our family and friends. More and more millennials are taking an interest in wine; we want to be a resource for yummy Napa wines to enjoy without breaking the bank.
What advice do you have for other people managing a full-time job and a side job?
Even though they say when you love what you do it shouldn't feel like work, sometimes it still feels like work. And sometimes the last thing I want to do after a full day of work is to come home and do more work. But the enjoyment I get out of my side hustles encourages me to keep going. The light at the end of the tunnel is the hope of making these side-hustles the full time hustle. I'd say keep working at it, break down your ultimate goal into smaller chunks, and do something at least weekly to get you to that larger end goal.
What is the best piece of advice you've ever received?
Never turn down an opportunity to network or explore a potential job opportunity, even if you're not looking for a new job, you never know who you will meet or the connection you might make.
What is one thing you would tell your 22-year-old self?
As much as you want to have all the answers and have it all figured out, there are things you'll wish you did differently, but things really do have a way of working out as they are meant to, try not to worry so much.