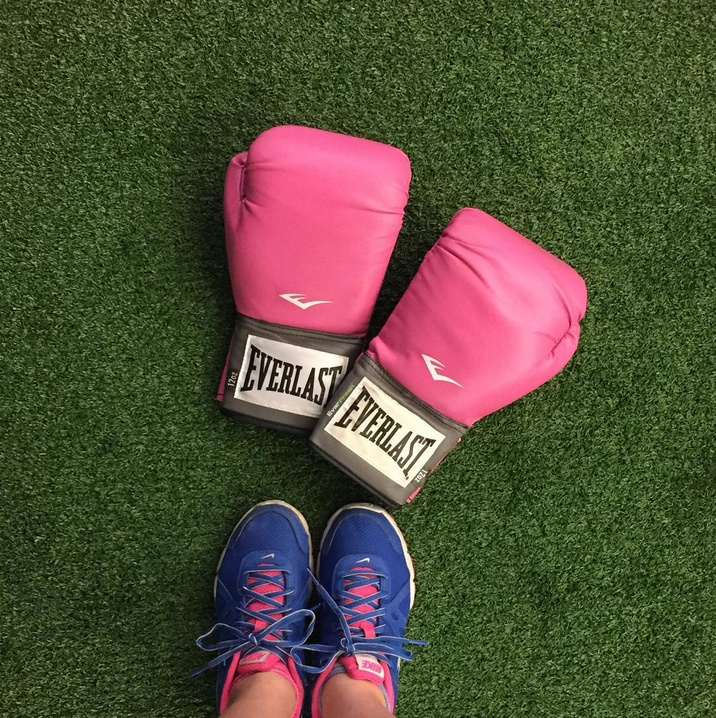 My first 30 Day Challenge with Crunch Live has ended. I've found that Crunch Live is great when you're in a time crunch and need a quick, convenient workout or when you're traveling but don't want to miss out on your workout routine. Here are a few of my favorite classes so far!
1. Barre Assets: I have been fascinated with ballet ever since I saw my first ballet with my friend Kait a few months ago. I like this call because it is an authentic, classic ballet class. Learn some moves and shutdown your computer feeling longer, leaner and more elegant.
2. Cardio Kickboxing: Get ready to star in Taylor Swift's next Bad Blood music video. You'll leave this class feeling like strong and energized. Practice your kicks, punches, and squats (and hopefully don't break anything in your apartment). If you have any pent up aggression, this may be the class for you.
3. Ab Attack: This is one of Crunch Live's 15 minute Quickie classes. Target your abs for 15 minutes with crunches, bicycles, and more Pilates-inspired moves. I like to add this class on to my 30 minute classes.
4. Lyrical Hip Hop: I really enjoy dance classes. They are fun and the time flies by quickly. I like the Lyrical Hip Hop class and an added benefit is that no one can see me go left when everyone else goes right. This class is a mix between hip hop and jazz. Just think of all the new moves you can bring to the summer weddings you attend!
I'll share four more of my favorite classes from my 30 Day Challenge with Crunch Fitness next month. Follow along by joining Crunch Live!
What are your favorite ways to workout without going to the gym?
This post is sponsored by Crunch, a brand I know and love. Thank you to Crunch for partnering on the post.