Tracey is a senior manager of integrated marketing at one of my favorite magazines growing up, Seventeen. I remember daydreaming about working at Seventeen when I was younger. When I met Tracey at a networking event, I knew I had to interview her to find out more about her career path and role at Seventeen magazine.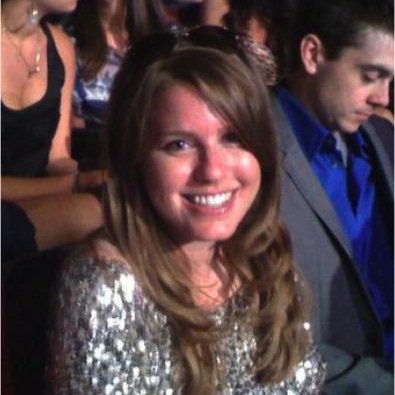 You are a Senior Manager of Integrated Marketing at Seventeen. What are your responsibilities in that position?
My team pitches and executes custom marketing campaigns for our advertising partners. We often design and write custom sections within Seventeen Magazine but also create events, go on college tours, host contests, offer sampling and more.
What is your favorite thing about working at Seventeen? What has been your favorite moment so far?
I really enjoy the people I work with. If you can't laugh during the day or are at odds with a superior, it can dramatically affect your job satisfaction. Two of the more exciting moments I've had so far were on elevator rides, when I met the Editor-in-Chief of Seventeen, Michelle Tan and the Editor-in-Chief of Cosmopolitan, Joanna Coles.

You previously worked at NBC Universal and Viacom. How do you think your career path led you to Seventeen?
I started out in on-air and digital ad sales at Viacom, working with domestic and international brands including MTV, Nickelodeon and Comedy Central. I pivoted to Integrated Marketing when I moved to Bravo (at NBC Universal). I found the field to be more creative and a better fit for my personality. At Seventeen, I have the opportunity to learn more marketing platforms including print, experiential and out-of-home.
You received a B.A. in Cultural Anthropology from NYU and returned to NYU for a certificate in marketing. How did you decide to pursue a career in marketing?
While in college, I wasn't sure what I wanted to be when I "grew up" so I studied what I found most interesting. I thought I might go into recruiting since I had a great internship in human resources. However, I traveled for a bit after graduating and when I returned in the fall of 2008 the economy had crashed and recruiting positions were scarce. I decided to open myself up to new possibilities by networking. I had lunch with a sales executive from MTV who quickly brought me in to interview for an open sales assistant position on his team.

What advice do you have for other people who hope to work in marketing and advertising in the entertainment industry?
While I didn't follow the traditional path, majoring in media, marketing or communications, and securing internships in the field will definitely help. Also have friends look over your resume and practice mock interviews. Once you have the right skill set and a polished resume, apply online and use your network to land interviews. And remember, many people will look good on paper. Use the interview to show off your personality. If you can make them laugh, that's usually a good sign.
What is one thing that you wish you had known when you were starting out your career?
It's important to realize how much others can teach you. Be humble. If you are struggling with something, be honest and ask your supervisor for advice. They'll be happy you did, offer tools to help and you'll both be proud when you progress.
What advice would you give to other young professional women?
Be proactive. Don't only do what you're told. Find a better process or develop a new program that will help you stand out and be remembered.
Thank you, Tracey!
Images via Seventeen