The Workout: Airbarre by AntiGravity is a ballet barre inspired class at Crunch. The main difference between Airbarre by AntiGravity and a traditional ballet barre class is that it incorporates the AntiGravity Hammock. You use the AntiGravity Hammock as a barre and are able to jump, leap, and practice various ballet moves like pliées. The class is a perfect combination of yoga and dance. You get an incredible workout from all of the positions and small movements. I felt incredibly graceful and strong.
What to Wear / Bring: Wear tight workout clothes!
What to Expect: Expect to be challenged and have a lot of fun. I really enjoyed the music and felt much longer after the class. The zero-compression inversions help to decrease back pain and detoxify and elongate the body. I even read that you become around half an inch taller after class.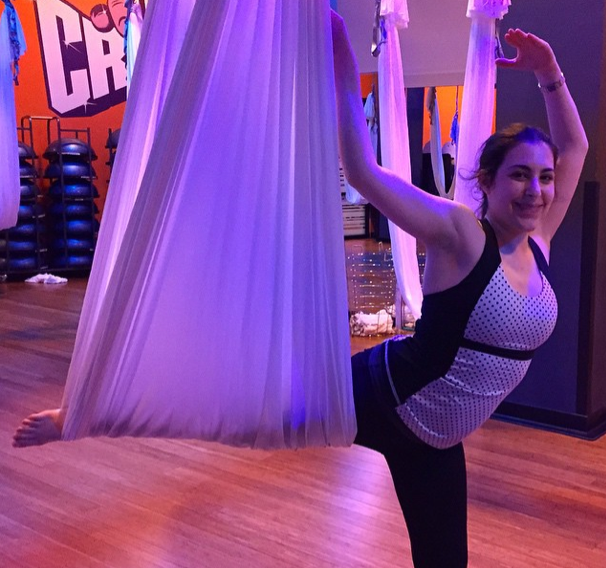 Will I Go Back: Absolutely!
Crunch gave me a free month trial to review classes but this is an honest review. Thank you for partnering with me, Crunch! 
Images: Fitness Magazine, my Instagram.