I'm thrilled that Talentedly featured me on their site! I wanted to share it with all of you!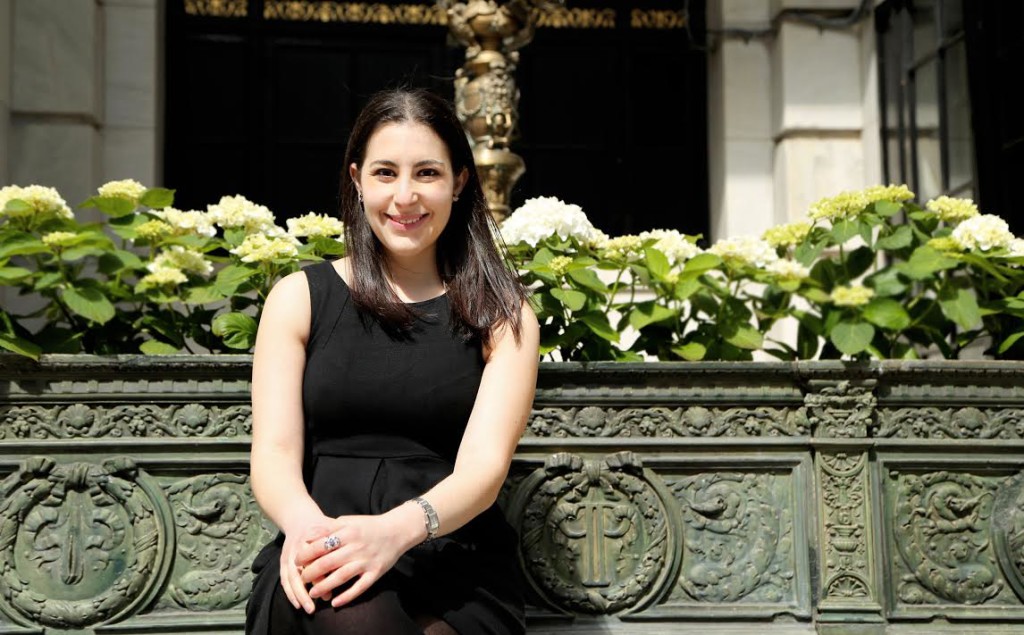 Say Yes and Figure It Out Later. Meet Elana Lyn Gross.
Elana Lyn Gross, like the rest of us, started out as an intern for the FBI. She dabbled in law, realized it wasn't a good fit, then joined Levo League as employee #5 and helped grow the company to the power house it is today. All along she's had an incredible passion for writing and is now doing what she thought was just "for fun" full time as a content strategist by day and a blogger by night. How'd she make this happen? By saying "yes" and figuring it out later.
Talentedly: You studied criminal justice and interned for the FBI. Is that as cool as it sounds?
Elana Lyn Gross: Yes! I learned so much during my time at the FBI. I interned there for a year and a half during college and got a lot of hands on training related to the job of an agent or analyst. I learned a lot about the importance of teamwork, confidentiality, professionalism, and time management.
TLY: How did you realize that practicing law wasn't for you?
ELG: After graduating, I became a paralegal at a prestigious law firm in New York City. Amidst stacks of briefs, blue books and binders, I realized how much I missed writing, creativity, and truly having ownership of a project. I decided to start a blog. To accommodate my schedule, I would write blog posts on the weekends and schedule them to be published during the week. I realized practicing law wasn't for me when I learned that what I was passionate about, and doing "for fun," could be translated into a career.
TLY: You did everything across the board at Levo League. What was the most challenging and most rewarding parts of the experience?
ELG: The most challenging and most rewarding parts of the experience are connected. I was the fifth employee at Levo, so I had the opportunity to try a wide variety of projects and roles. Because it was such a small team, and it was a new organization, we had to be proactive, teach ourselves, and learn along the way. This was challenging at first but ended up being so beneficial to my professional and personal growth. Knowing I could do it on my own made me more confident! As Tina Fey has said,"Say yes and you'll figure it out afterwards."
TLY: How has your personal blog, Elana Lyn, evolved in parallel to your professional roles?
ELG: I write about what I've learned and experienced as I've grown as a professional. Consequently, the content on my blog has evolved and matured over time. It's also helpful for me because I can go back to old posts and take my own advice!
TLY: You gained a lot of cross functional experience at Levo, why content strategy now?
ELG: I believe that what you did "for fun" as a kid will reveal the right career path for you as an adult. Since I was a child, I always loved writing. I shared short stories, long stories, journal posts and memoirs with friends and family. It has always been something I have enjoyed and, once I remembered this, I decided to write full-time.
TLY: If you could go back and speak to your younger self just graduating from George Washington University, what advice would you give yourself?
ELG: Everything will work out. Work hard, be kind, follow your passion, and do what makes you happy.
TLY: What is your favorite topic to write about and why?
ELG: I love writing articles about career advice and things that I wish I had known right after graduating from college. We can learn so much from other people's advice and experiences and I love sharing my stories and the stories of women whose careers I admire.
TLY: What skill has helped you most in your career?
ELG: The ability to write engaging, authentic, and helpful content on a wide variety of topics for my personal and professional writing.
TLY: Quote or mantra to live by?
ELG: Follow your passion, work hard, be kind, and good things will follow.
Talentedly is an online service designed to help people in their 20s, 30s, 40s and beyond make professional progress. We combine online tools and one-on-one professional training to fit your budget. Our goal is to make work feel amazing.​
Images: Pinsi Lei Creative