Lauren McGoodwin is the founder of one of my favorite websites, Career Contessa. Career Contessa is a career focused website that features career advice from successful women. They feature in-depth career profiles of women in a wide range of industries as well as a daily blog of career stories and advice. I am thrilled to share her advice with you today!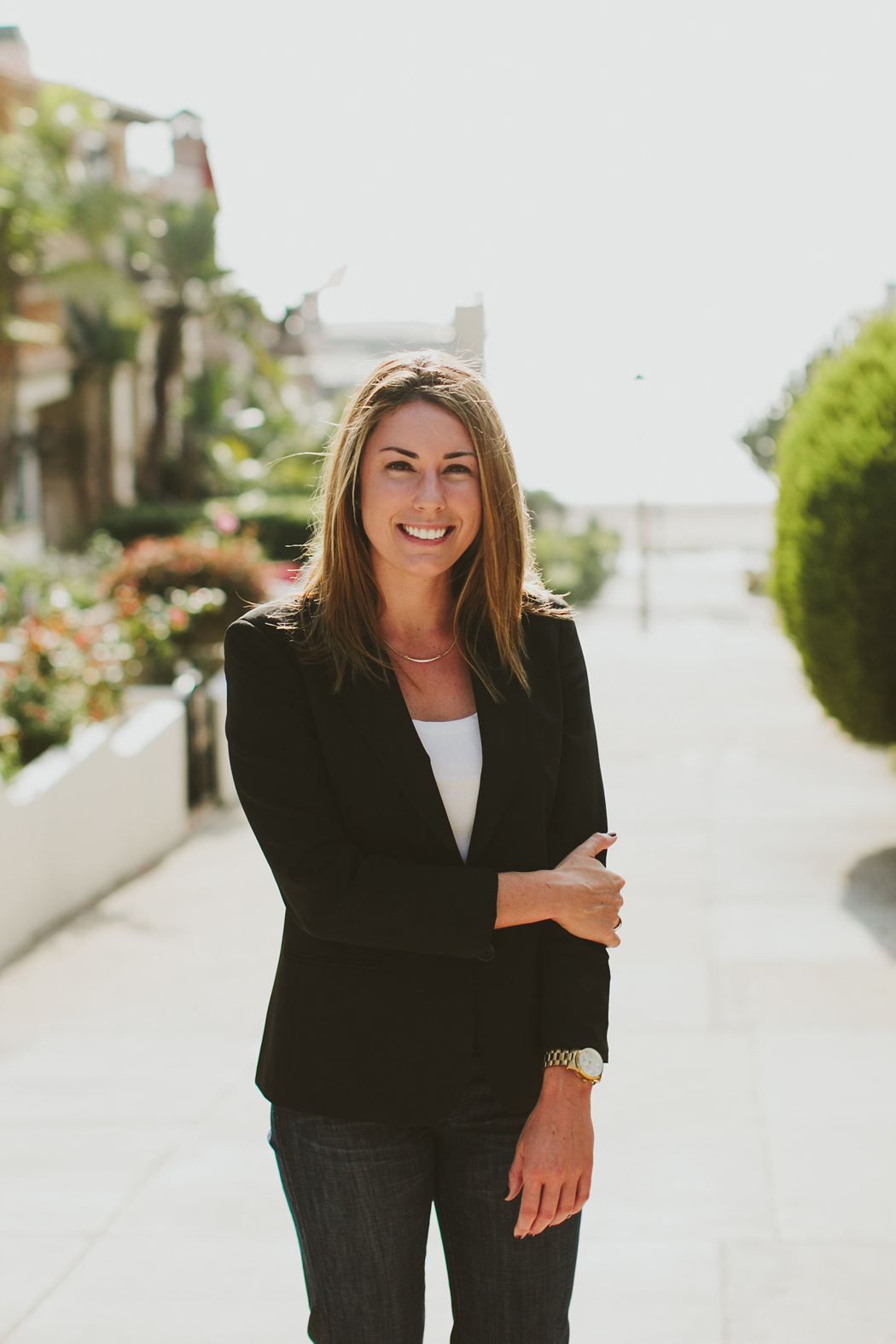 What inspired you to start Career Contessa?  
I was inspired to create Career Contessa after navigating my own professional learning curve. My less-than-perfect post-college job left me feeling lost and frustrated because, although I was ambitious, I had no idea what career to pursue. I discovered recruiting as a career during a work assignment in my first job and experienced a positive reaction to the recruiting work I was doing.
To find answers about the job and career path of a recruiter, I browsed the internet for career resources and yet, I couldn't find one that simply said, "Hey, here are real recruiters, here's what their day-to-day is like and here's how you can get the job." So I started reaching out to strangers via LinkedIn to gather information about a career in recruiting. Speaking directly to people in recruiting provided the insight and direction I needed, but also was a very time-consuming process. As I continued to have conversations around recruiting I was able to really narrow down my focus to university recruiting and working for a startup. To this day, I'm convinced Hulu hired me, not because I had the most recruiting experience, but because I could clearly communicate why and how I could bring value to the company and the career. This process of researching careers, searching through online resources and ultimately carving my own path to a job in recruiting was the first spark of my idea to start Career Contessa.
The second spark came while I was writing my thesis on millennial women and career resources. As part of the project, I created a career resource to test on focus groups. The response was overwhelmingly positive and showed that there was really a need for a career resource designed for women. Building on that positive feedback and momentum from my thesis, I decided to create Career Contessa to bridge the resource gap, utilizing real career stories from successful women to help provide information, inspiration and direction for different career paths.
What is a typical day like for you?
I'm pretty serious about my morning routine and, luckily, I'm also a very early bird. Every morning starts with some exercise—usually a run or exercise class (I'm currently into kickboxing). Next comes coffee, answering emails and diving into my to-do list. It's a nice thing to be able to start work knowing I've gotten some "me" time in already and it sets the rest of my day in motion.
I'm more creative in the morning so I like to take on projects around strategy or writing at that time and spend a big chunk of my afternoon either in meetings, fulfilling admin duties or checking in with the team.
What are some of the best things, and on the flip side the most challenging things, about starting your own business?
Staying focused is definitely my most challenging. There are so many good ideas and so many directions you can take your business but if you lose focus, you can wind up going too many directions and not getting very far with any. I constantly have to remind myself to say the course I'm on and finish what I'm doing before I jump to the next thing!
Easily the best part of starting my own company is being able to have a positive impact on women's lives! It's amazing the difference a job you love or a well-suited company can make. This is not to say that a job is the cure to fixing all the things in your life you're not jazzed about, but it certainly helps if you enjoy who, what, and where you spend your 40+ hours a week!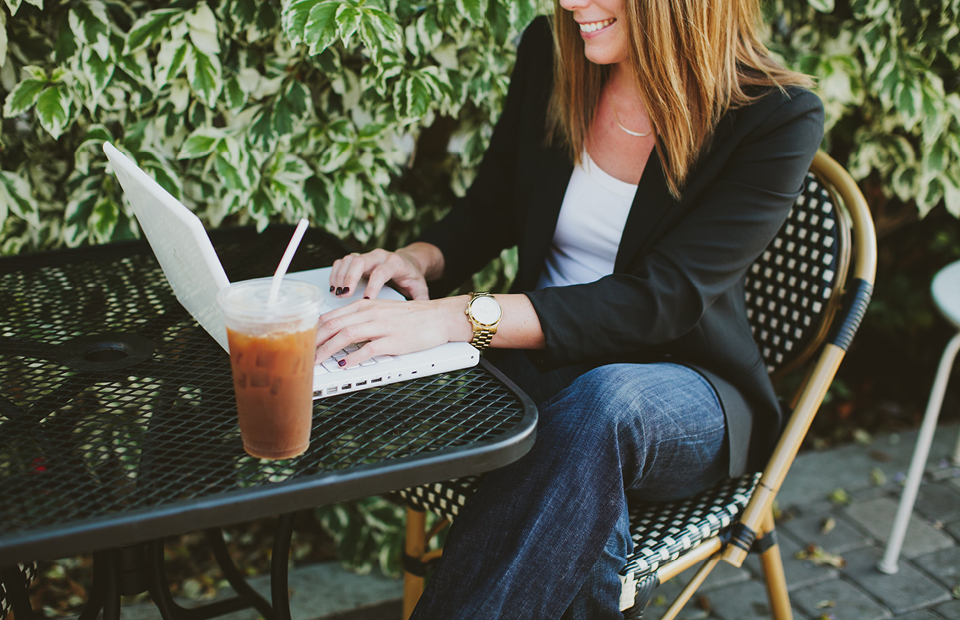 You previously worked in talent acquisition at Hulu and as an admissions counselor at USC. What were your roles and responsibilities in those organizations?
My role at USC mainly focused on guiding applicants through the college admissions process, reviewing and selecting applicants, and making sure they had a smooth start. Once they were in school, they moved to another department. This job gave me my first taste for recruiting since one of my major responsibilities was to recruit students to apply to USC.

I loved my job at Hulu! I specifically worked to fill Hulu's open roles for interns and entry-level roles and I really enjoyed that my job included a lot of relationship building. There is a big difference between hiring someone for their first job vs. their ninth job. I had the opportunity to act like a mentor and really educate people on, what seems at the time, the most important decision of their life! In addition, I also had the opportunity to get involved in employee brand marketing. Every company will tell you the struggle they go through to find, hire, and keep great talent and I was lucky that I got to play a role in shaping the Hulu employee brand.
The skills I learned at USC and Hulu have greatly impacted what I'm doing today and more importantly, my outlook on what "problem" my business will solve. I think a lot of career sites want to make it easy to search and fast to apply for a job – we use to call this "spray and pray" in recruiting because you're spraying your resume everywhere and praying someone replies.
As the person that was once looking through 1000's of resumes, I'm less interested in helping women apply to everything.  I want to replace job search with job found, so I focus on helping people find the best fit job or company for the individual.
How would you define your professional style? What are a few staples?
I definitely stick to a more casual professional style unless the occasion calls for more. Comfort is a top priority so most days you can find me in jeans (Paige are my go-to's), Chuck Taylors, and a structured J. Crew blazer to look more pulled together. If I need to dress up, I tend to gravitate toward my investment pieces in classic colors such as my Theory dress pants and Cole Haan heels. I will always feel more professional in heels!
What is on your desk right now?
My 2nd cup of coffee, CamelBak water bottle, my Costco card that I forgot to put away,  my phone, a notepad with my to-do list, an inspiring quote I got from my last fortune cookie, and a vanilla scented candle.
Where do you turn for inspiration?
I'm currently really into podcasts – especially ones covering women entrepreneurship and general startup business advice.
What is the best advice you've ever received?
Do more, talk less. You can talk about future plans all day long but it's what you put into action that makes a difference.
What is a fun fact about you?
I've lived in 5 states and now live only 40 mins away from the home I was born in. Talk about coming full circle!
What advice do you have for other young professional women?
Just get started. The beginning of a new project is often the most intimidating but don't overthink it. Also, never underestimate the power of in-person relationship building. Make the effort to connect in-person and follow-up with your network.
Thank you, Lauren!
All images courtesy of Career Contessa.