Shala Burroughs is the co-founder and COO of CloudPeeps. She previously worked at a wide range of companies including The Department of Homeland Security and Lerer Ventures. She has such fantastic advice about starting a company, staying centered, advancing your career, and more.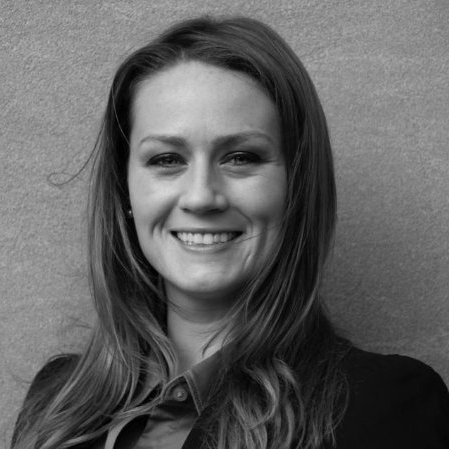 What inspired you to start CloudPeeps?
By 2020 over 40% of the US workforce will be freelancing in some way, shape, or form and work as we know it will be entirely different. The lifestyle and flexibility afforded by that is incredibly powerful and will bring about change on a scale analogous to that of the industrial revolution. How can that fact alone do anything but inspire? When my co-founder Kate Kendall and I started talking about it, I simply couldn't walk away and i've been here ever since.
How would you explain CloudPeeps in a few sentences?
CloudPeeps is a freelance marketplace that connects companies with vetted professional social media and community managers around the US.
What advice do you have for someone who wants to start their own business?
Start it. Don't sit around waiting for it to be perfectly set up – it never will be. Whatever business landscape you prepare for will evolve quickly anyway so it's better to go for it and adjust as opposed to waiting for a perfect situation that will never come.
What is a typical day like for you?
Every single day is different. There is no typical day, and there probably shouldn't ever be in the life of a new and growing company.
What are some of the best things, and on the flip side the most challenging things, about starting your own business?
Your best and worst enemy is your own mind. It is exhilarating to wake up to new challenges every day, but the anxiety and stress of it can also get to you before you know it. I am a huge fan of meditation, working out, and surrounding oneself with good, grounded people.
How did your career path lead you to CloudPeeps?
My path looks a bit more like a confluence of skill sets than a straight line. At the Department of Homeland Security I worked with a large remote team across the US. At Lerer Ventures, I learned that the difference between a normal person and an entrepreneur is that one person just thinks about an idea and the other goes out and just does it. People overcomplicate it, but it really is that simple. And at Quartz I learned how to sell from very smart people in the media world. CloudPeeps has been an amalgamation of pulling from these varied experiences and it all now makes sense.
What advice would you give to someone who is in the first five years of their career?
Volunteer yourself regularly for opportunities, and don't automatically dismiss the seemingly tedious ones. For example, when I was a new consultant at Booz Allen Hamilton, one of the senior associates asked for a volunteer to take regular notes at leadership meetings. People usually ran in the other direction from this task, but I readily raised my hand and took the opportunity. I ended up sitting in the room with principals and partners every month and got to know each and every one of them. That I was able to network at a high level at a young age opened me up to opportunities I couldn't have imagined and all because I consistently volunteered for a small job every month.
How would you define your professional style? What are a few staples?
I typically go for the classic, simple look. I love jeans, boots, pearl earrings, and a collared or t-shirt. Any one day is filled with several complicated decisions so at least my wardrobe is straightforward.
What is on your desk right now?
A mug of green tea, my headphones, flowers from my husband (to celebrate our new design at CloudPeeps), and a Thanksgiving card from one of my favorite leadership speakers, Mark Sanborn.
Where do you turn for inspiration?
Our internal CloudPeeps Facebook Group. They not only inspire with their hard work and great attitudes, but continually remind me what and who I am working for and how I can continue to try to make their freelancing lives easier, better, and more flexible.
Who is your mentor?
I have several as I don't believe in having just one. I recommend thinking of mentors as your "Board of Directors," each with different skill sets and backgrounds you can pull from.
What is the best advice you've ever received?
If you find that you are the smartest person in the room – leave the room. You always want to be surrounding yourself with people who will make you better than you were the day before.
What advice do you have for other young professional women?
Make friends with at least one woman who is mid-career, and a woman who is close to retirement. The more you learn from their collective experience, the better. One day you'll be in their shoes and maybe, just maybe, you'll think of a way to make the experience even better before you get to their stage.
What is your favorite quote?
"It is our failure to become our perceived ideal that ultimately defines us and makes us unique. It's not easy, but if you accept your misfortune and handle it right, your perceived failure can become a catalyst for profound re-invention." – Conan O'Brien
Thank you, Shala!
Images via Shala Burroughs.