I'm thrilled to have had the opportunity to interview Molly Ford for a career profile. Molly is the author of the blog Smart, Pretty and Awkward, a marketing manager at Hearst, the author of a syndicated "Recommended Reading" print column which appears in about 70 newspapers across the U.S., and a teacher for General Assembly. She has such fantastic advice and I'm so happy to share it with you today!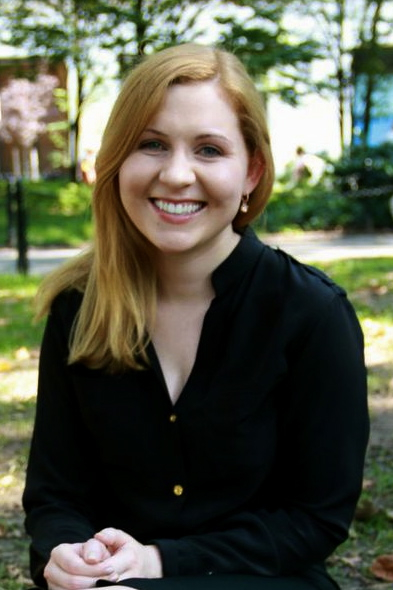 What are your roles and responsibilities at Hearst currently?
I'm a marketing manager in the entertainment division – I focus on digital marketing, partnerships, public relations, social media, and licensing opportunities for a selection of Hearst's properties. It's a great role – every day is different and I feel lucky to work with really smart people!
You started your blog Smart, Pretty, and Awkward six years ago. Could you explain the concept to my readers? 
Yes! Smart, Pretty and Awkward gives three pieces of advice each post: how to be smarter, how to be prettier, and how to be (less) awkward, with each post headlined with a quote. The same format also runs as a column I write for Parade magazine.
What advice do you have for people who are interested in starting a blog? 
My number one tip for starting a blog is the "three month rule:" when you start blogging, for three months don't tell anyone. The benefit to you is that a cone of privacy allows you as the blogger time to refine your topic, writing, and site layout, but most importantly it allows you time to decide whether or not you really like blogging without worrying about what readers think.
The benefit to readers of waiting three months is that once you start promoting your site, new readers have a whole backlog of posts to read. No one falls in love with a blog from only reading one or two posts – you fall in love when you find a blog and can read 50 or 60 entries at once. Waiting to promote means you get privacy while you refine your blog, and that your readers can fall in love with your writing more easily when you do start promoting.
What advice would you give to someone who is in the first five years of his/her career? 
Join LinkedIn! I should have started one earlier than I did, which wasn't until my second job. Now I love LinkedIn and recommend that everyone join, even while still in college, so you can make connections early in your career. I've had many great opportunities come through having an active, up-to-date LinkedIn profile that I link to from my social channels.
What is on your desk right now?
Lots and lots of books! Because I also write a syndicated print book recommendations column, publishers send me copies of new or soon-to-be-released books for possible inclusion in the column. Not that I'm complaining! I love books and ones that aren't a fit for the column I pass on to friends or co-workers.
What is your go to look for work?
At the office my go-to winter look is a pencil skirt, silk or embellished blouse, with either ankle or equestrian boots with a bit of a heel.
Where do you turn for inspiration?
Books! I love re-reading books I've loved previously when I need a little mental refresh. Some of my latest books that I keep re-reading are The Defining Decade by Meg Jay and Tiny Beautiful Things: Advice on Love and Life from Dear Sugar by Cheryl Strayed.
Who is your mentor?
I've had many wonderful bosses and mentors in my career. One standout mentor is Christina Vuleta from 40:20 Vision. She is someone whose advice I really value and whose career I look up to. Luckily for me, Christina is also really wonderful about passing opportunities that might be a fit for me – I am extremely grateful to know her, and extra-grateful to be able to call her my mentor! Her site, 40:20 Vision, is a wonderful resource for 20-something women.
What is the best advice you've ever received?
My mom always says, "You catch more flies with honey." Meaning, more opportunities come if you are sweet in your personal interactions. I would also say you are happier if you are kinder to others. Basically: always be nice – at work, in relationships, and to yourself. Can't go wrong with that plan!
Images via Molly Ford.