I love to support small businesses and businesses run by women. One of my favorite movies growing up was You've Got Mail and the movie made me empathetic to the struggles of owning a small business. I decided not to write gift guides this year because so many great bloggers do them and, honestly, it just makes me tempted to shop more. This is an exception. Here is one item from some of my favorite women owned small businesses.
Design Darling: I would love to live in a home decorated by Mackenzie Horan of Design Darling. Her online boutique has a curated selection of chic, sophisticated, and preppy home decor, gifts, paper, and accessories. It is one of my go-to stops for gifts (and myself…). I have a few of her prints including this one. Mackenzie is also smart, kind, and driven. I loved her career profile on The Preppy Post Grad!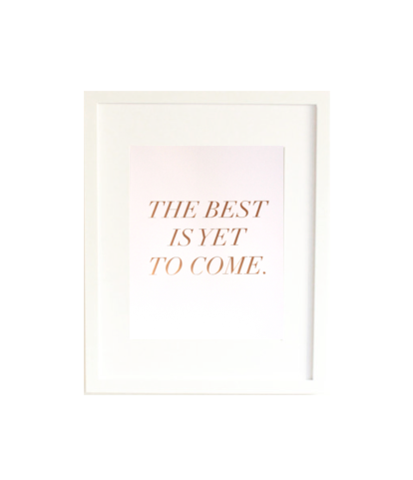 Evelyn Hensen: Evelyn Hensen is an extremely talented artist. I love all of her illustrations and she now has iPhone cases, notebooks, mugs, and gift wrap! Read her blog for fun DIY projects and free desktop backgrounds. My computer has the Enjoy Today desktop background right now. You can also read her career profile on The Preppy Post Grad. How perfect is this gift wrap?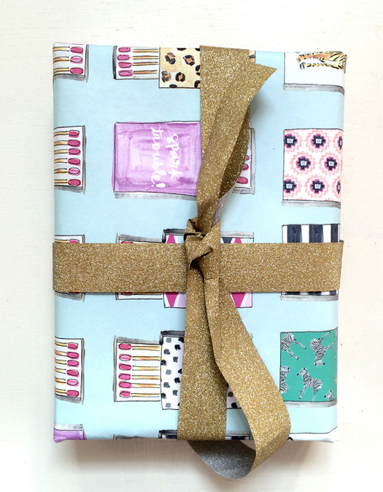 Charm and Gumption: You spend a lot of time at work so your desk might as well look pretty. Buy adorable notebooks, prints, mugs, and notepads from Charm and Gumption. She also sells the fun shirts now. I really like the Goal Digger t-shirt (and it's under $20).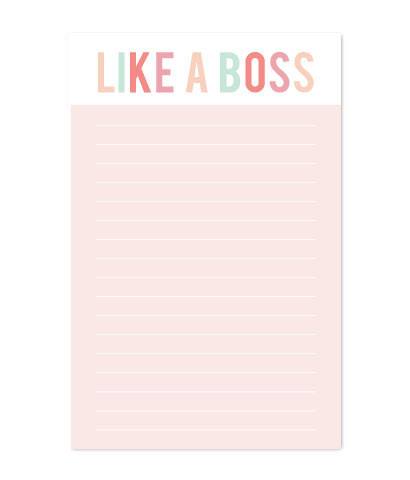 Three Jane NY: I worked with Katie when I was freelancing and it was such an amazing opportunity to see what it takes to run a small business. I got to witness everything from concepting the designs to manufacturing them and shipping them. Katie is so nice, talented, and driven. She'll come up with incredible designs then sit on the floor and ship boxes with you. She's also hilarious. You have to follow her on Twitter. She's laugh out loud , almost spit out your coffee, funny. Her Map Necklace (now sold at Jaffe) is a fantastic meaningful gift. I got my sister a college one as a graduation present, my friend one as a wedding present (it's engraved with the address of the synagogue where they got married), and one for my roommate/friend of our address). I also love the Petite Palais Art Deco Studs. They make any outfit look chic and put together and are perfect for holiday parties. I love my pair! (Plus, Anna Kendrick wore them when she sang to President Obama TNT Christmas in Washington.)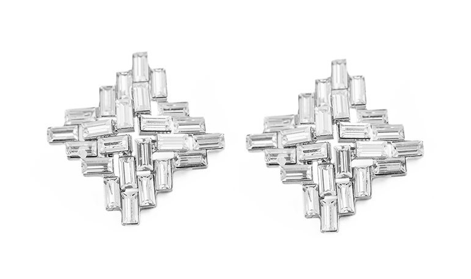 Society Social: Someday I will have room for a bar cart and it will be a Society Social Bar Cart. Society Social has gorgeous bar carts, furniture, decor, and gifts. I love everything and can't wait to design my home with the colorful collection.
Tuckernuck: Tuckernuck is a one stop shop for preppy apparel, gifts, home decor, and accessories. They even have Barbour jackets!
Serena and Lily: My friend Lara introduced me to Serena and Lily. We both have a "thing" for bedding and she got me a beautiful monogrammed pillowcase for my birthday one year. Their bedding is dreamy and they also have furniture and home decor. These pillows would look great in any room.
Alexandra Ferguson: I have the Best Day Ever pillow and the Joie De Vivre pillow in my room. As an added bonus, Alexandra Ferguson pillows, tote bags, and accessories are all made in the USA. All of the phrases are sassy or sweet.  Here are mine (shot by Lydia Hudgens).
BaubleBar: I wear my BaubleBar monogram necklace almost every day. Bauble Bar has a wide array of on trend, affordable, fashion jewelry. The rainbow necklace in the picture above is one of my favorite BaubleBar pieces.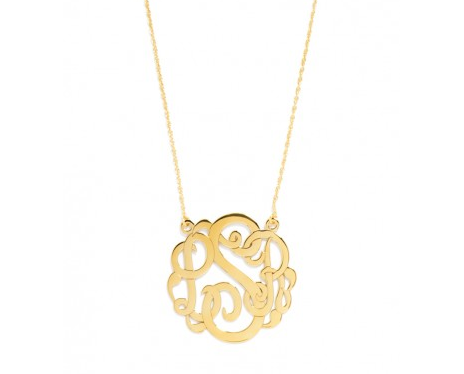 Kidogo Kidogo: When you buy a Kidogo Kidogo phone case you are helping a low-income woman in Tanzania get a phone. You can even learn more about the women who have gotten phones because of Kidogo Kidogo. I interviewed the founders and got to learn more about their story.
Sundara: Sundara sells and makes a sustainable source of soap and trains local teachers, principals, and community leaders to become hygiene ambassadors to pass along life saving hygiene education to their community. You can learn more about the founder, Erin in her career profile on The Preppy Post Grad! (She's amazing.)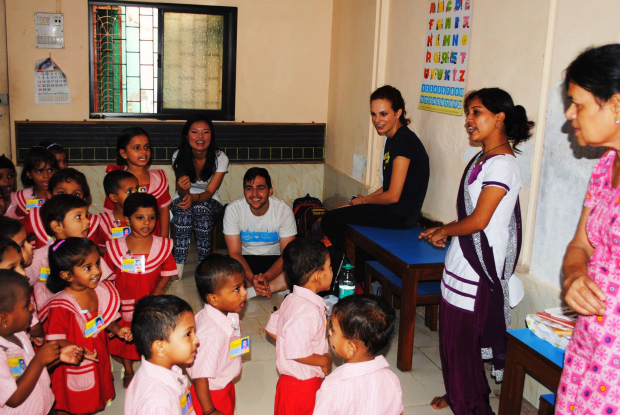 Trend Tribe: My good friend, Samantha Cooper, started Trend Tribe last year. I've written about Trend Tribe quite a bit. Trend Tribe sells affordable fashion jewelry and , "has a team of campus ambassadors, better known as Trendsetters, host trunk shows on-campus to get first-hand experience in fashion while giving back. A portion of trunk show sales are donated to the Trendsetter's chosen philanthropy." Trendsetters have the opportunity to learn about entrepreneurship, social media, PR, fashion, and more, while they are still in college.  I would definitely give someone this dainty bracelet!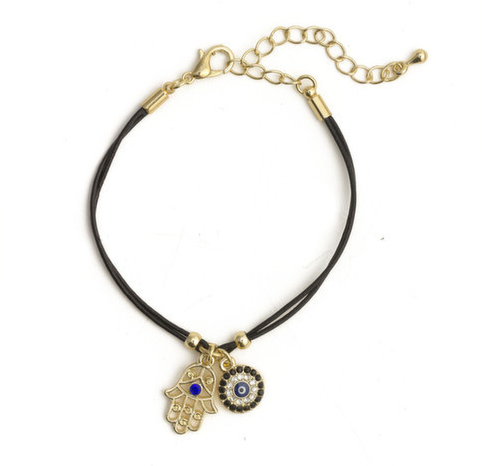 Dear Kate: I worked with Dear Kate when I was freelancing. I love their products, branding, and mission. They focus a lot on women's empowerment (you may have seen their response to the Victoria's Secret Perfect Body campaign) or their blog which features influential women in business. I can't wait to get a pair of their yoga pants!
 Lisi Lerch: I have the Beaded Tassel Necklace. I work in a causal office and it instantly makes jeans and a top or t-shirt look a little more put together (Evidence A). The Tassel Earrings are also gorgeous.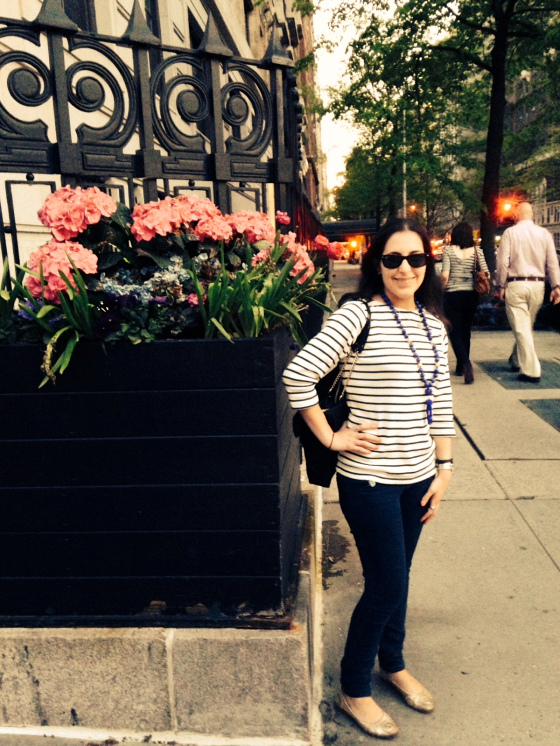 Caitlin Wilson Textiles: You may see a trend now. I love home decor. When I was younger, I wanted to be an interior designer. I had a binder and I'd read my mom's interior design magazines and rip out rooms I liked. If only I had invented Pinterest back then…missed opportunity. Caitlin Wilson Textiles has beautiful fabric, rugs, and furniture. I especially love all of the pillows. The gold ones would go perfectly with all of the gold leaf prints in my room… (Scallops, bows, polka dots, and floral, yes please!)
Inslee by Design: Inslee is another talented artist. She makes beautiful watercolor paintings that you can buy as stationary, prints, or calendars. She even does personal commissions – they make great wedding, engagement gifts, birthday, graduation, or "just because" gifts! The photo shows her 2015 calendars (and a Society Social couch and pillows because she shares an office with Three Jane NY and Society Social).
Sloane Stationery: Sloane Stationery has beautiful, luxurious, and witty notebooks and diaries. The bespoke range are still handmade in England. They also have pencils, iPhone cases, and gorgeous leather desk supplies. They've even collaborated with Goop. This notebook would be a perfect gift!
Sugar Paper: Sugar Paper has gorgeous notebooks, coasters, notepads, gift tags, and more. All Sugar Paper stationary is made on an antique letterpress. I love the art prints.