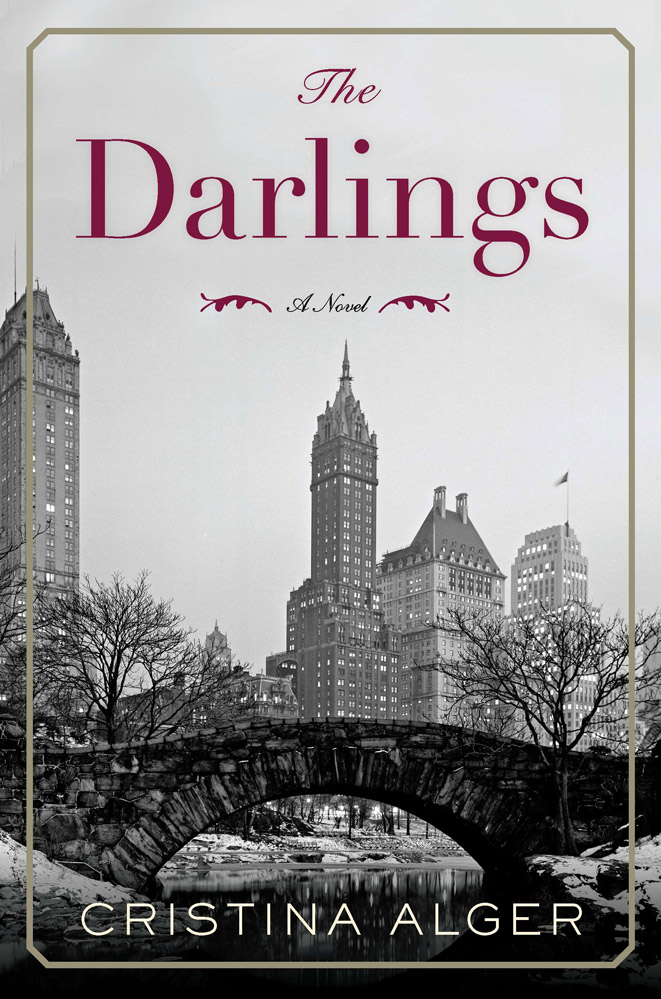 The Darlings by Cristina Alger
Overview:
"A sophisticated page-turner about a wealthy New York family embroiled in a financial scandal with cataclysmic consequences.
Now that he's married to Merrill Darling, daughter of billionaire financier Carter Darling, attorney Paul Ross has grown accustomed to New York society and all of its luxuries: a Park Avenue apartment, weekends in the Hamptons, bespoke suits. When Paul loses his job, Carter offers him the chance to head the legal team at his hedge fund. Thrilled with his good fortune in the midst of the worst financial downturn since the Great Depression, Paul accepts the position.
But Paul's luck is about to shift: a tragic event catapults the Darling family into the media spotlight, a regulatory investigation, and a red-hot scandal with enormous implications for everyone involved. Suddenly, Paul must decide where his loyalties lie-will he save himself while betraying his wife and in-laws or protect the family business at all costs?
Cristina Alger's glittering debut novel interweaves the narratives of the Darling family, two eager SEC attorneys, and a team of journalists all racing to uncover-or cover up-the truth. With echoes of a fictional Too Big to Fail and the novels of Dominick Dunne, The Darlings offers an irresistible glimpse into the highest echelons of New York society-a world seldom seen by outsiders-and a fast-paced thriller of epic proportions (Barnes and Noble)."
My review: I highly recommend this book. The Darlings is a captivating thriller and I could not put it down. The author was excellent at profiling people at the very top of the one percent, the financial industry, the recession, and family loyalties. One thing that really stuck with me was the authors ability to make all of the characters feel real and relatable at some level. I found myself empathizing with certain characteristics of each character – given the nature of the book and the frauds committed, this is a really remarkable achievement! I did a bit more research and learned that the author actually grew up in Manhattan – she went to Chapin like the daughters in the book. She also studied at Harvard and NYU Law and worked as an analyst at Goldman and a corporate attorney at Wilmer Cutler Pickering Hale & Dorr. There are a lot of parallels to the character Merill. One part of the book that I found really poignant was the storyline about a character who lost her father on September 11th. I was amazed at how raw and realistic the character's emotions seemed and later learned that Cristina lost her father in September 11th. I don't want to give up more of the book, but read it!
Movies you'd like: Arbitrage, Margin Call, Wall Street, Wall Street: Money Never Sleeps, Too Big to Fail
Now I want to read: Bond Girl by Erin Duffy and Wolf of Wall Street by Jordan Belfort